Olga Pärn artistic director of Animated Dreams, New SHUT UP! Competition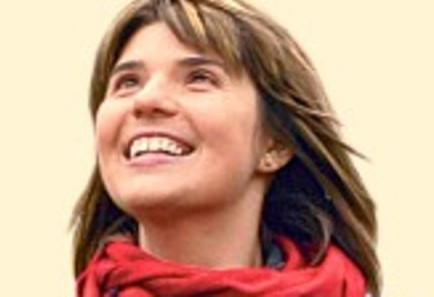 The 18th edition of Animated Dreams (Tallinn, 16-20 November 2016) brings Olga Pärn to the artistic helmet .
Olga Pärn  ((photo: Thomas Huik, postimees.ee)) graduated from the Graphic arts department at the Belarus Academy of Art (200.). She specializes in sand animation and, after a course in film directing (La Poudrière, France), she moved to Estonia in 2006.
She has directed (together with Priit Pärn) the much acclaimed Divers in the rain (2010) and Pilots on their way home (2014).
 The new competition of Animated Dreams is callled SHUT UP!,  and invites films to compete which use no dialogue or voice-over text.
 he idea behind SHUT UP! is to highlight visual storytelling in animation, explains the new artistic director. The jury in SHUT UP! will consist of postgraduate students of the Estonian Academy of Arts. Filmmakers can participate in the Animated Dreams competition programmes by uploading their films to Reelport.
 Submission deadline for all competitions: 12 September, 2016.
 The 18th animation film festival Animated Dreams takes place 16-20 November 2016, as part of the PÖFF Tallinn Black Nights Film Festival programme.
Read More About: