Pascal Blanchet Designs the 2018 Annecy Poster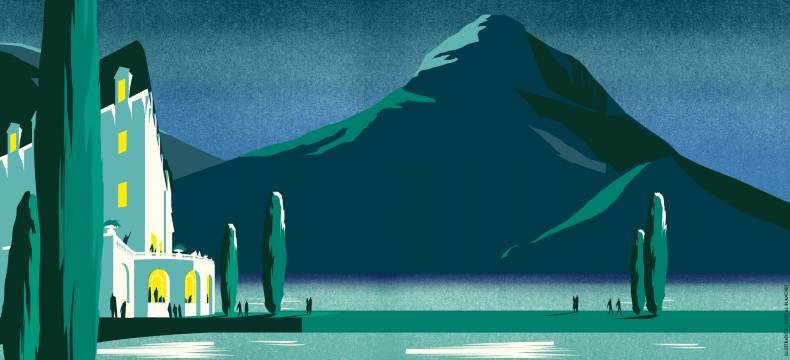 Pascal Blanchet is – in his words – "a Quebecois illustrator, poster designer and author of graphic novels living among the polar bears in Montreal". He has worked for The New Yorker, Wes Anderson and Pierre Lapointe among many others, and is currently directing a short animated film with the National Film Board of Canada.
Blanchet's graphic style can be recognized in the poster, which borrows themes and colours from Brazil, honoured this year at the Annecy International Animation Film Festival and Market. festival.
Creating the Annecy poster is a superb opportunity, even more so as it evokes the classic travel posters and seaside resorts of the 1930s.  Everything was in place, with the superb lake, the spectacular mountains and the all-white Imperial Palace - Pascal Blanchet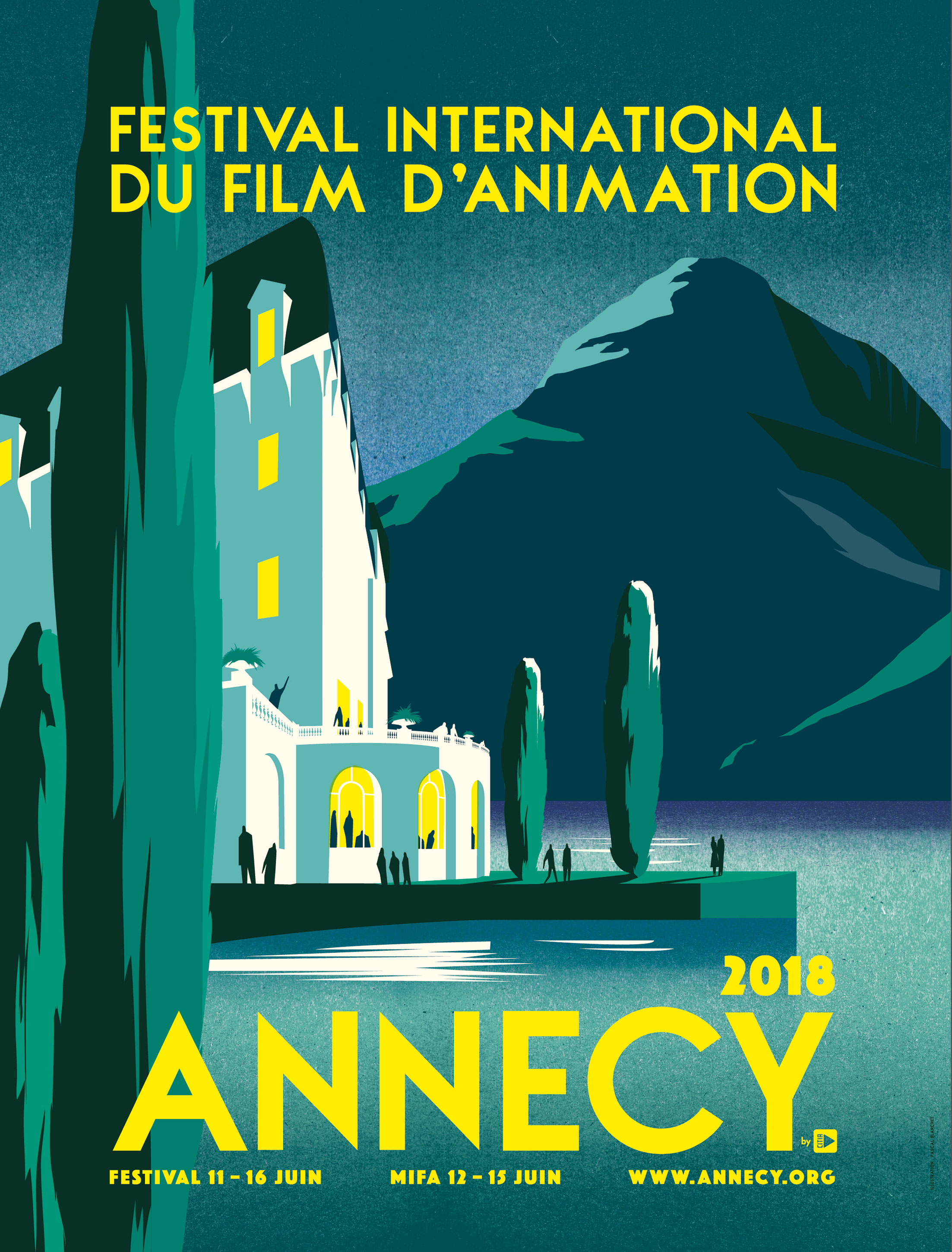 The 2018 Annecy International Animation Film Festival takes place 11-18 June 2018 in Annecy, France
SIGN UP: Want to read more free articles like this? Sign up for Our Newsletter
Read More About: