Peripheria, Anomalisa Take Home 2016 Anifilm Prizes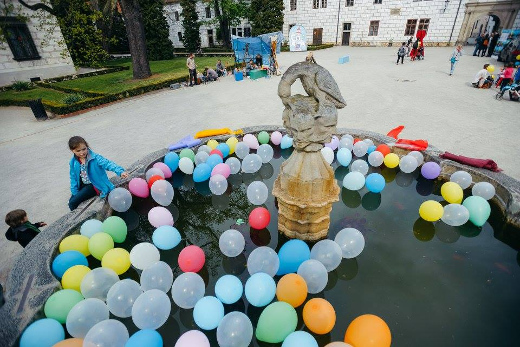 Trebon: photo by Jan Hromádko (c) Anifilm
With more than 27,000 viewers and more than 1,000 film professionals attending, Anifilm in Trebon, Czech Republic solidifies itself as one of the main animation festivals to attend in the Central European region -and beyond that.
 Apart from the screenings, animation programmes took place in the square, in the Roháč centre and – for the first time – also in the House of Animation, where 3D animation, computer game animation and puppet-making workshops took place. The main award in the International Competition of Animated Short Films was presented this year to David Coquard-Dassault for his film Peripheria.
Peripheria (France, 2015, 12min, Autour De Minuit, Schmuby Productions) explores the life of an abandoned French suburb that gradually changes into an urban wasteland roamed by packs of stray dogs.
The short film jury (Rosto, Chintis Lundgren, and Jan Pinkava) commented upon the film as a masterful portrayal of abandonment. The special mention in this category went to A Coat Made Dark by Irish director Jack O'Shea.  A man follows the orders of a dog to wear a coat with impossible pockets.
In the best feature category, the Oscar-nominated Anomalisa (Charlie Kaufman, Duke Johnson) easily grabbed the Best Feature Film for Grown-ups, while Jan Bultheel has received special mention in this section for his film Cafard The noirish Phantom Boy (Jean-Loup Felicioli, Alain Gagnol) took home the award for the Best Feature Film for Children, and another French film, Simon Rouby's Adama received the jury's special mention in this category.
The black comedy Czech Happy End by Jan Saska  (Prague, FAMU) received the best student film award. The story revolves around a series of strange accidents connected with the recurring discovery of the same corpse.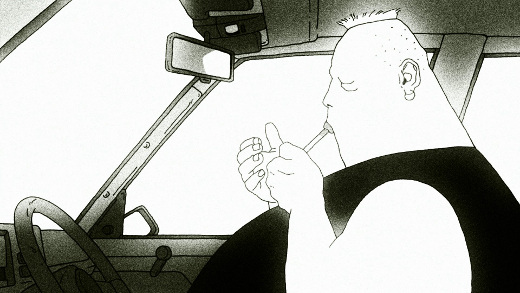 Happy End
The jury commented: its surprising and adventurous storytelling combined with a clever sense of humour had us enjoying the film almost as much as it enjoys itself.
Wolf Games (Vučje igre) by Jelena Oroz from the Academy of Fine Arts in Zagreb has won the special mention in this section. Austrian director Nikky Schuster has taken the laurels in the International Competition of Abstract and Non-Narrative Animation section for her film Absent, which draws on Freud's theory about the magical phase of childhood – in stop motion. 
Nikky Schuster at Anifilm 2016 photo: Eva Korinkova (c) Anifilm
Masanobu Hiraoka's clip The Eye of the Storm made for the band EZ3kiel has dominated the International Competition of Music Videos.
The Audience Award for the Best Czech Film of the Festival, a new prize introduced this year, went to Deep in Moss, a film by Filip Pošivač and Barbora Valecká.

The Life Achievement Award given at the very beginning of the festival to director, scriptwriter and artist Václav Mergl. The festival featured his film and artistic work in a special festival section and at an exhibit of his visual works and animated film designs.
Read More About: