Petra Zlonoga designs the 2015 Animafest trailer
 Animafest Zagreb (established1972, the second oldest European festival dedicated exclusively to animation) has enlisted Petra Zlonoga to design the festival's visual identity.
Petra Zlonoga (1982) graduated in graphic design from the Faculty of Design in 2007, and in animated film and new media from the Zagreb Academy of Fine Arts in 2011. She first attracted attention with her student works, films Daniil Ivanovich, Marry Me (2007), Gregor (2010), Fox (2010), and Daniil Ivanovich, You're Free (2011). Her first professional film Hunger (2014) screened at many important animation festivals globally, including Ottawa International Animation Festival, London International Animation Festival and Tricky Women Festival in Vienna.
 Her trailer for the 2015 Animafest (9-14 June 2015) is equally freewheeling and white to the core:
 The 25th edition of the Croatian fest takes place in 9-14 June 2015, and  for the first time merges the short and the feature edition.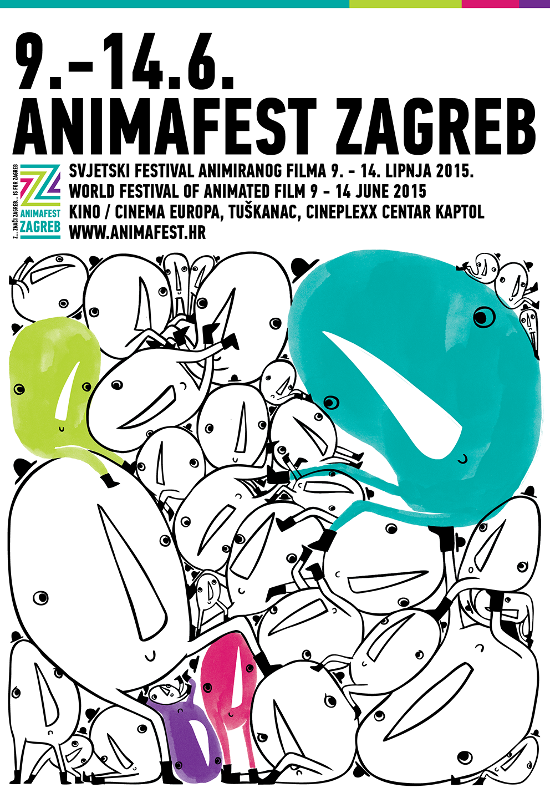 Read More About: