Politics at Annecy: Feature Films Deal With Fragile Societies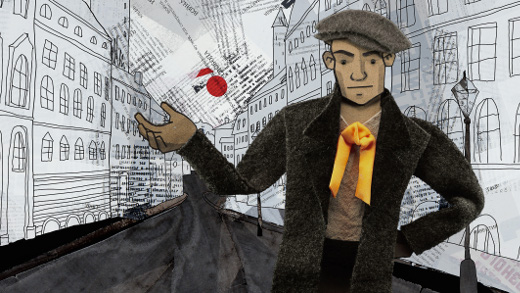 The tradition (and success) of Persepolis and Waltz with Bashir seems to be strong in new animation directors.
 3 animation features in competition and 3 out-of-competition in the 2017 Annecy Festival programme deal with politics, explicitly or as part of a very rich life trajectory.
In the rotoscope (and seeminly daring) film Tehran Taboo by Ali Soozandeh (production: Little Dream Entertainment), the lives of three strong-willed women and a young musician cross paths in Tehran's schizophrenic society where sex, adultery, corruption, prostitution and drugs coexist with strict religious law. In this bustling modern metropolis, avoiding prohibition has become an everyday sport and breaking taboos can be a means of personal emancipation.
Ali Soozandeh was animator in the 2010 documentary The Green Wave. This is his first feature.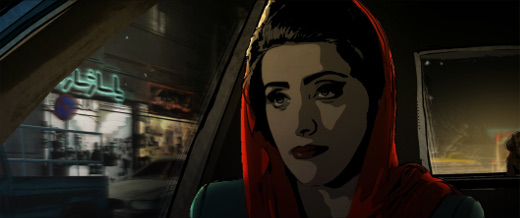 Tehran Taboo
In the anime In this corner of the world by Sunao Katabuchi, young Suzu leaves Hiroshima in 1944 to get married and live with her husband's family in Kure, a military port town. The war makes their living conditions more and more difficult, but despite this fact, the young woman cultivates joy and a zest for life. But in 1945, the bombings put her courage to the test.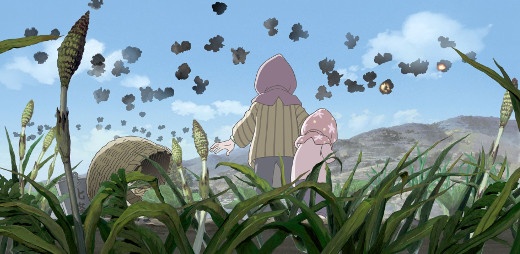 In this corner of the world
The much-awaited biography of Raymond Brigg's parents, Ethel and Ernest is depicted in the eponymous animation feature by Roger Mainwood (Production: Lupus Films, Melusine Productions/ Studio 352). They're two ordinary Londoners who fall in love against the background of immense social change in the mid 20th century, experiencing the Depression, World War II, post-war austerity and cultural upheaval.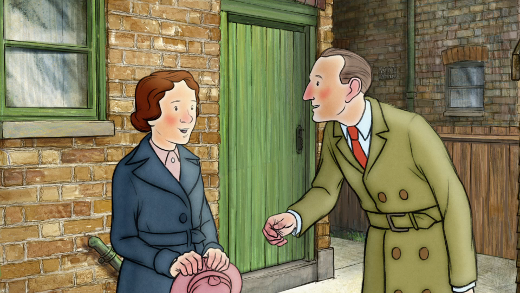 Ethel and Ernest
The out-of-competition, cut-out feature 1917 - The Real October by Katrin Rothe explores a highly interesting docudrama of artists during the  1917 October revolution. What were poets, thinkers and avant-gardists like Maxim Gorky and Kazimir Malevich doing during this drastic change of power? Five artists spring from the director's pile of books as animated cut-out figures.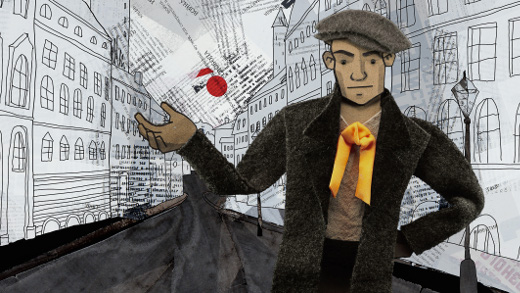 1917 - The True October
With their own recorded voices, they participate in salons, committees, and street riots.

Anne Magnussen and Pawel Debski (Lumberjack), in a Norwegian / Polish / Lithuanian co-production, deal with the story of The Man who Knew 75 languages. A drama about a brilliant man and his lifelong love for Princess Elisabeth of Wied, who later became the Queen of Romania. Thwarted in love, Georg Sauerwein becomes a fighter for the right to speak and write in one's mother tongue. Due to this fight, Georg becomes the most vilified person in the German press.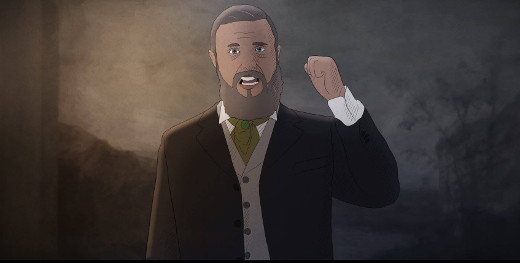 The Man Who Knew 75 Languages
Juan Pablo Buscarini in the Venezuelan feature Little Heroes explores in 3D computer animation the story of three brave children from different backgrounds (Arturo, Pilar and Tico), who discover the key to helping Simón Bolívar defeat the enemy's army
The film makes for a historical, epic adventure in a troubled past.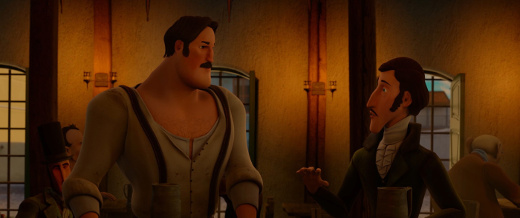 Little Heroes
Annecy International Animation Film Festivall takes place 12-17 June 2017, Annecy, France.
 CREDITS:
Tehran Taboo
Directed by: Ali SOOZANDEH
Production: LITTLE DREAM ENTERTAINMENT, Frank GEIGER
in this corner of the world
Directed by: Sunao KATABUCHI
Production: MAPPA (MARUYAMA ANIMATION PRODUCE PROJECT ASSOCIATION), Masao MARUYAMA, GENCO, INC., Taro MAKI
Distribution: MANGA ENTERTAINMENT UK TLD / ANIMATSU ENTERTAINMENT LTD, Darcy GILES, SEPTIEME FACTORY, Nancy DE MERITENS
Ethel and Ernest
Directed by: Roger MAINWOOD
Production: LUPUS FILMS, MELUSINE PRODUCTIONS / STUDIO 352, CLOTH CAT ANIMATION, WITH THE SUPPORT OF FILM FUND LUXEMBOURG, FFILM CYMRU WALES, THE BFI'S FILM FUND, THE BBC, THE LITTLE FILM COMPANY, THE NATIONAL LOTTERY THROUGH THE ARTS COUNCIL OF WALES, THE WELSH GOVERNMENT AND UNIVERSAL PICTURES
Distribution: NBC UNIVERSAL /Based on: "Ethel & Ernest", Raymond Briggs
Artistic direction: Robin Shaw / Script: Roger Mainwood /Storyboard: Richard Fawdry /Layout: Martin Oliver / Compositing: Neil Martin
Music: Carl Davis / Editing: Richard Overall / Others: Jim Broadbent, Luke Treadaway, Brenda Blethyn
1917 - The Real OctobeR
Directed by: Katrin ROTHE
Production: KATRIN ROTHE, Katrin ROTHE, DSCHOINT VENTSCHR FILMPRODUKTION, Werner SCHWEIZER, MAXIM FILM, Peter ROLOFF
Distribution: NEW DOCS, Elina KREWITZ
Script: Katrin Rothe
Storyboard: Carolin Hamann
Layout: Matthias Daenschel
Sets: Alma Weber
Animation: Lydia Günther, Gabriel Möhring, Lisa Neubauer, Keti Zavrustreli
Camera: Björn Raddatz, Thomas Schneider, Robert Laatz
Compositing: Thorsten Pengel
Music: Thomas Mävers
Sound: Anders Wasserfall
Editing: Silke Botsch
Voice: Trevor Roling
The Man Who Knew 75 Languages
Directed by: Anne MAGNUSSEN, Pawel DEBSKI
Production: EMBLA FILM, Trude REFSAHL, Anne MAGNUSSEN, FRALITA FILMS, Zivile GALLEGO, FUMI STUDIO, Mateusz MICHALAK
Distribution: NORWEGIAN FILM INSTITUTE, Arna Marie BERSAAS
Little Heroes
Directed by: Juan Pablo BUSCARINI
Production: ORINOCO FILMS, Andreina AGUSTI
Artistic direction: Mercedes Alfonsín
Script: Enrique Cortés
Animation: Romina Lareu
Music: Zacarías de la Riva
Sound: Carlos Abbate
Editing: Darío Caamaño, Lucas Barriaga, Nicolás Lidijover, Alejandro Carillo Penovi
Voice: Yaguaimar Contreras, Angella González, Carlos Pulido, Simón Pestana, Patricia Velásquez
Read More About: