Puppet Regime: Dogs and Snails in Stop-Motion at Berlinale Talents 2020
A stop-motion event by European indie animation professionals will take place at Berlinale, within the framework of Berlinale Talents.
Puppet Regime: Dogs and Snails in Stop-Motion event ( Thu 27th, 17:00 – 18:30 / HAU2, Berlin) is an event with Jay Clarke and Niki Lindroth von Bahr, moderated by Andrew Amondson .
If patience is a virtue, animation filmmakers are particularly worthy of our admiration. Two seasoned practitioners as they guide us through the arresting world of stopmotion animation. A cherished collaborator of Wes Anderson, Jay Clarke (Isle of Dogs) awakens us to the power of storyboarding, namely to enable a film crew to see a story before they shoot it. A creator of fable-like creatures, Swedish director Niki Lindroth von Bahr (Something to Remember, Generation 2020) highlights hidden aspects of this time consuming yet tender filmmaking technique by sharing excerpts from works in progress and placing her singing snails and other puppets centre stage.
Andrew Amondson is a producer, director and creative whose work includes Emmy award-winning nonfiction series and narrative and documentary films, the most recent of which was commissioned by the Wim Wenders Foundation. He was a member of the Berlinale Talents selection committee from 2004 to 2007 and is currently a member of the production and development team at Studio Olafur Eliasson. He is based in Berlin and Los Angeles.
Jay Clarke is a storyboard artist whose career began on WALLACE & GROMIT: THE CURSE OF THE WERE-RABBIT. This led to his role as lead storyboard artist for THE GRAND BUDAPEST HOTEL, which won a Silver Bear and an Oscar for Best Production Design. He storyboarded Wes Anderson's next animated film ISLE OF DOGS. In 2014, he was honoured by the Art Directors Guild of America. Clarkes next work can be seen in THE FRENCH DISPATCH later this year. He is currently storyboarding at Netflix Feature Animation and creating an illustrated children's novel.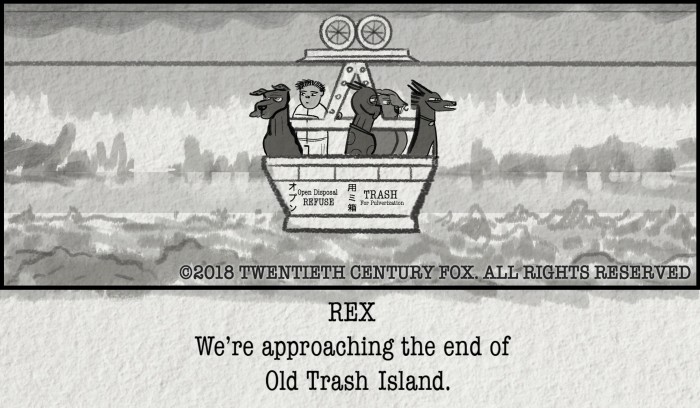 Niki Lindroth von Bahr: The Stockholm-based artist and animator's short films have screened at international festivals including the Berlinale, Cannes, Toronto and Sundance, with THE BURDEN winning 83 awards so far, including the Swedish Guldbagge Award for Best Short Film. Alongside her film production work, she is also a sculptor and costume designer who has collaborated with artists such as Fever Ray and David Bowie.
Something to Remember, Niki Lindroth von Bahr
SIGN UP: Want to read more free articles like this? Sign up for Our Newsletter
Read More About: