Ralph Bakshi Gets Animafest Zagreb Lifetime Achievement Award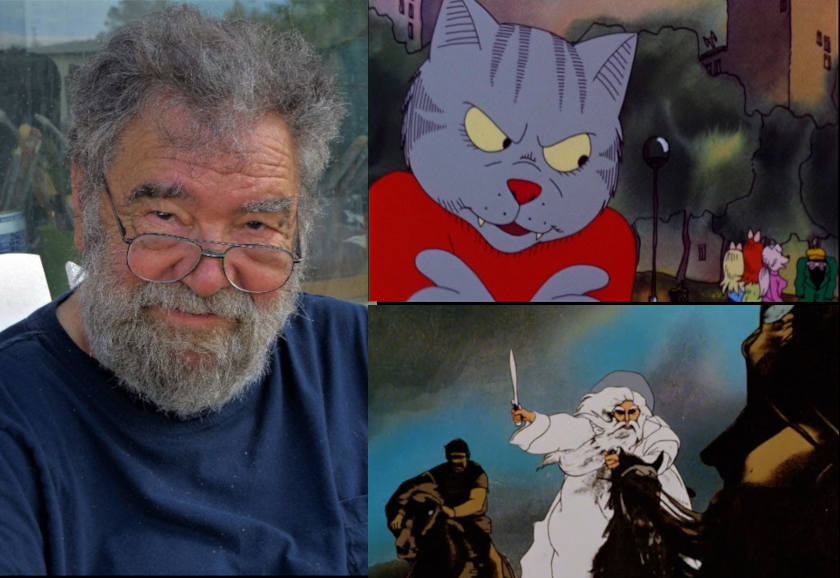 (Press Release)
Ralph Bakshi is a unique phenomenon in the cinematic universe and one of the most influential authors on the global animation scene. The history of animation without Bakshi would be poorer in some truly important chapters. This is not just a matter of time past; it appears as an answer to the present and furthermore projects onto the screen of contemporary animation.
 
His films, some made over half a century ago, can still easily win, maybe even shock, but definitely enthrall viewers into their peculiar world. Sometimes he is immersed in the fantasy of an epic past or a prophetically imagined future, and other times he is cruelly and disgracefully kicked out into the street of daily life, into the neighbourhoods where lives both thrive and end.
Bakshi's films never tried to run away from death, just like they never tried to run away from life. They portrayed what was happening 'somewhere here', between dream and reality, between our reality and our caricature. He never shunned to depict violence, sex, drugs, rock 'n' roll, but rather gave them a chance to blossom, like life itself blossoms. It is a life drinking, smoking, wearing a moustache. Equally so it can have a slender waist, a plunging cleavage and a liberated gaze. It can be black, white, brown, grey, evil and good. It can be given and received. It is the world of animation for adults and those about to become adults.
Bakshi's growing heritage with each new film has been his creative freedom, the idea abolishing censorship and self-censorship. His work has been marked by creative and artistic courage, adaptability to production conditions, innovativeness and inclination to cinematic experimentation, as well as his ability to face with views which impeded his intention to create.Among the nine feature animation films he made throughout his career, spanning over 70 years, some established themselves as iconic animation achievements. Fritz the Cat (1972), Heavy Traffic (1973), Wizards (1977), The Lord of the Rings (1978), American Pop (1981), Cool World (1992) etc.
Just like the world-renowned and influential Zagreb School of Animation authors, Bakshi was conditioned by modest budgets and had to resort to experimentation and reduced animation. Success came. Artistic freedom was not conditioned. This is a lifetime achievement award. Zagreb understands.

The Lifetime Achievement Award will be presented to him at the official opening ceremony of Animafest in Zagreb, 7 June 2021.
SIGN UP: Want to read more free articles like this? Sign up for Our Newsletter
Read More About: