Regina Pessoa Designs the Annecy 2015 Poster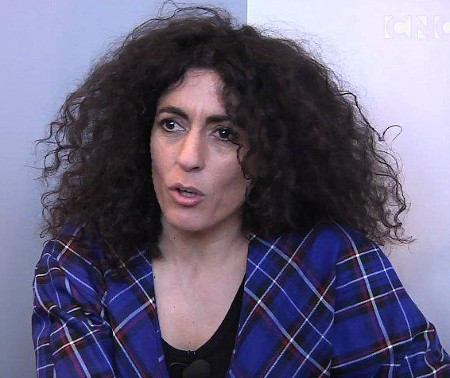 The International Animation Film Festival, Annecy 2015 unmasked with its official poster created by Regina Pessoa.
The Annie-nominated artist has launched its festival ties since her early student days in the 90s.
Her second film A Noite was sent  to the Annecy  Project competition in 2001, and festival promotion helped her was thanks to the Festival that I was able to find funds to make Tragic Story with Happy Ending. (subsequently awared with the Cristal for a Short Film in 2006).
Regina Pessoa talks about her inspiration:The poster is paying tribute to animation: the hands, wearing old gloves from the days of the first cartoons, are making shadow puppets, one of the first shapes ever projected and as old as mankind itself.
This rabbit shadow puppet is Pessoa's own tribute to the Annecy Festival public, and the very enthusiastic chant from the public of "Le lapin".
 Since Annecy 2015 is dedicated to women with an all-woman competition jury, the main personality is a  woman. She is also a flamenco dancer, dressed in red against the yellow backgound: the colors of Spain, which is the guest country in Annecy 2015.

Shadow puppets are always referenced in Pessoa's work. Lights and shadows sum up her own view of cinema, a little bit frightening and magical, and reference Lewis Carroll's Alice in Wonderland, a story that inspires and has been with her since she started filmmaking.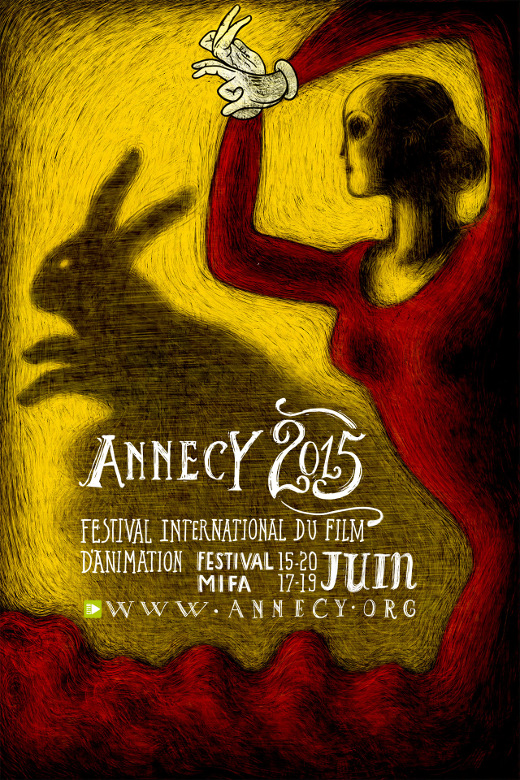 The 2015 Annecy festival takes place between 15 and 20 June in Annecy, France.
Read More About: