40+29 Films for the 20th BIAF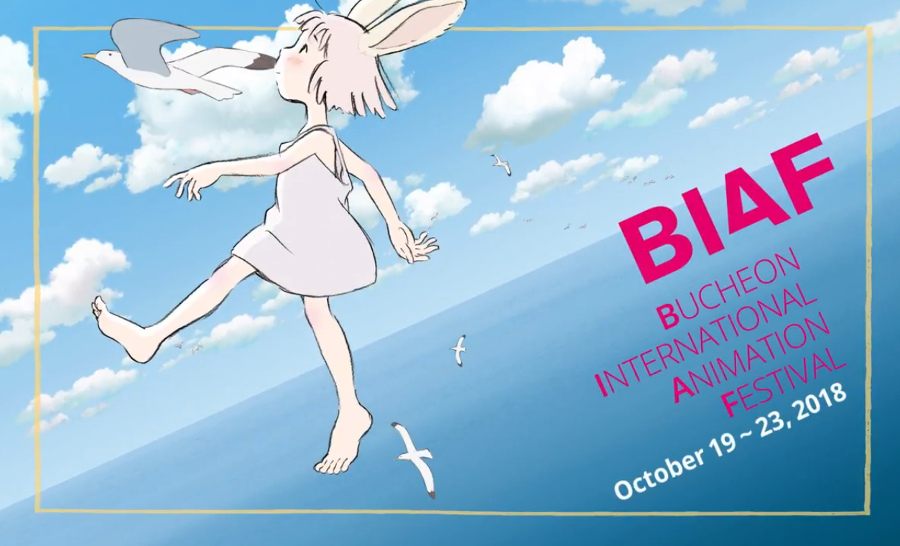 The 20th Bucheon International Animation Festival (BIAF2018 19-23 OCT) has revealed its 2018 selection. The festival chose 40 Short film, 29 Graduation films, 10 Korean films along with 18 TV& Commissioned films, and 15 Online films from over 2,412 submissions and 88 countries.
The festival's selection was carried out by Lee Sung-gang (Director, My Beautiful Girl, Mari), Jang Nari (Director, My Father's Room), Cha Yoo-kyung (Director, Seesaw) and the BIAF program director, Eugene Kim.
The selection shows the world premiere of the 5 minute film From Under Which Stone Did They Crawl Out by director Daniel Šuljić (and artistic director of Animafest Zagreb). Darkness is coming and soon it will fill up the whole room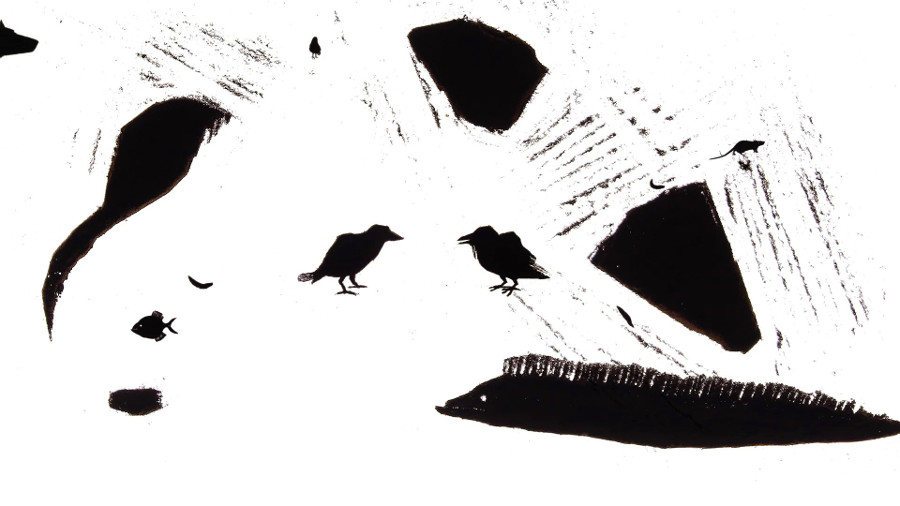 From Under Which Stone Did They Crawl


Another world premiere is Portuguese stop motion film Time of Sheep by co-director Eva Mendes, Sara Augusto, and Joana De Rosa.
Times are changing. A mysterious red dust has brought disease and destruction. Only the sheep remain healthy. As they become the only source of food and clothing, humans treat them like gods. But times, they keep changing.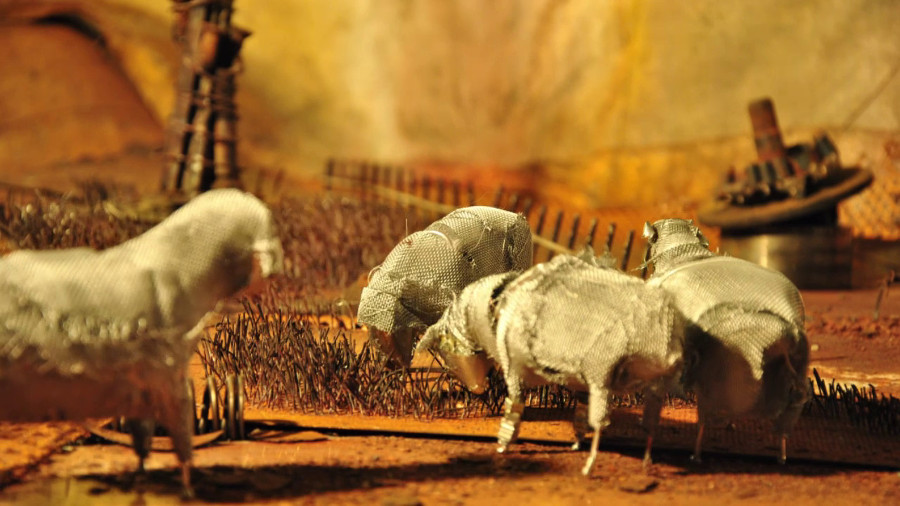 Time of Sheep

Chris Shepherd (Autour de Minuit) new film Brexicuted also got selected.  This satirical animation considers why Brexit is happening. A variety of British characters, interviewed the day after the UK voted to leave he EU, speak about what motivated their decision.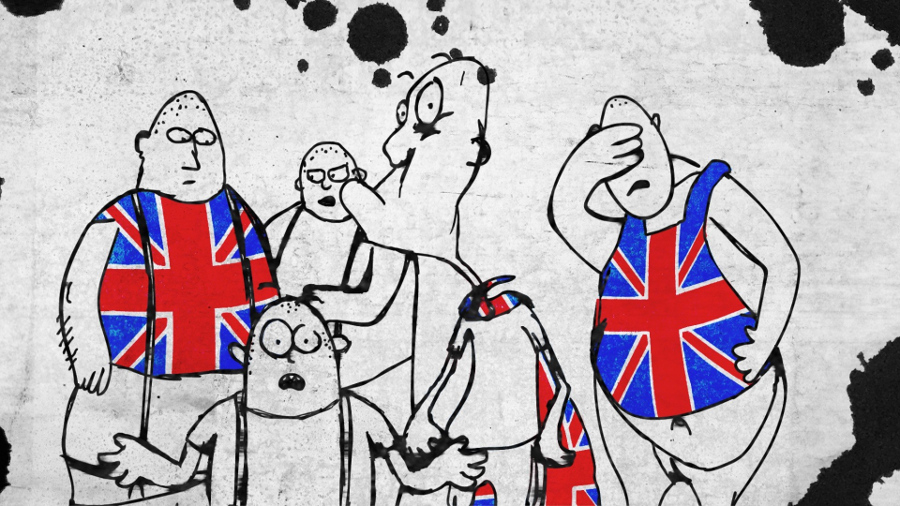 Brexicuted
Sinking of the Truth directed by Tobias Gundorff Boesen (produced by Uri & Michelle Kranot  of Nothing Happens), is an eclectic reinterpretation of  Winsor McKay's The Sinking of the Lusitania in the age of fake news.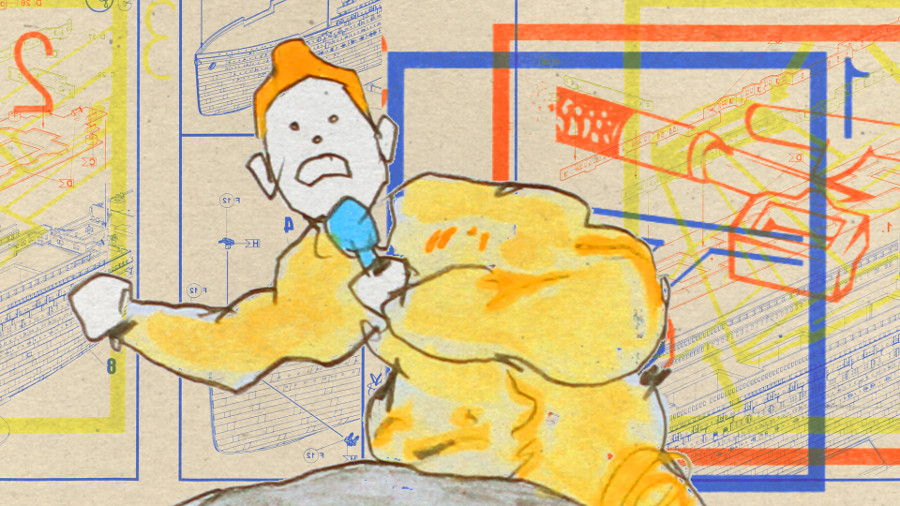 Sinking of the Truth

Also in the line-up:  Veljko Popovic (Cyclists),  Alison Snowden and David Fine (Animal Behaviour),  Untravel, Ana Nedelkovic and Nikola Madjak Jr. (Untravel), Marta Pajek (III),  Boris Labbé (The Fall),  Erick Oh (How to Paint Your Rainbow), Nienke Deutz (Bloeistraat 11), Lucia Bulgheroni (Inanimate), Martina Scarpelli (Egg).
The full selection line-up
International Competition:
1. Mètre/Heure, Nicolas DEVEAUX /France
2.III, Marta PAJEK  / Poland
3.Animal Behaviour, Alison SNOWDEN and David FINE / Canada
4.Blau, David JANSEN /Germany
5.Bloeistraat 11, Nienke DEUTZ /The Netherlands, Belgium
6.Brexicuted, Chris SHEPHERD / UK, France
7.Cadavre Exquis, Stéphanie LANSAQUE, François LEROY /France
8.Caterpillarplasty , David BARLOW-KRELINA /Canada
9.Coyote, Lorenz WUNDERLE /Switzerland
10.Cyclists, Veljko POPOVIC / Croatia, France
11.Dreamland, MIZUE Mirai  /Japan, France
12,Egg, Martina SCARPELLI /France
13.Embraced , Justine VUYLSTEKER  /France, Canada
14,Fest, Nikita DIAKUR , Germany
15,Fighting Pablo, Robbe VERVAEKE, Belgium
16. From Under Which Stone Did They Crawl Out, Daniel ŠULJIČ /Croatia
17.Heroes, Juan Pablo ZARAMELLA /Argentina
18.How To Paint Your Rainbow, Erick OH /USA, South Korea
19. Intimity, Elodie DERMANGE / Switzerland
20.Invaders, Daniel PRINCE / UK
21. The Fall , Boris LABBÉ  /France
22.The Afternoon of Clemence, Lénaïg Le MOIGNE  / France
23.Late Afternoon, Louise BAGNALL  / Ireland
24,Make it Soul, Jean-Charles MBOTTI-MALOLO /France
25.Mermaids and Rhinos, Viktoria TRAUB /Hungary
26.My Grandpa is Hiding, Anne HUYNH / France
27.My Moon, LEE Eusong  / South Korea, USA
28.Raymonde or the Vertical Escape, Sarah VAN DEN BOOM / France
29.Reruns, Rosto / the Netherlands, France, Belgium
30.Sinking of the Truth , Tobias Gundorff BOESSEN  /Denmark
31,Solar Walk, Réka BUCSI  / Hungary
32.Sonder, Neth NOM  /USA
33.The Call, Anca DAMIAN /Romania
34.The Cat's Regret,  Alain GAGNOL, Jean-Loup FELICIOLI /France, Belgium
35.The Night of the Plastic Bags /Gabriel HAREL, France
36.The Tasmanian Tiger, Vergine KEATON  /France
37.Time of Sheep, Eva MEDES , Sara AUGUSTO, Joana DEROSA /Portugal
38.Untravel, Ana NEDELJKOVIC and Nikola MAJDAK Jr. /Serbia
39.Waaah, KABUKI Sawako / Japan
40.Winds of Spring, CHEN Keyu  /Canada
Graduation Film
1.Am I Oright, CHEN Yen Liang  /Taiwan
2.Bacchus, Rikke Alma KROGSHAVE PLANETA /Denmark
3. Barry, SHEN Anchi  /Taiwan, US
4. Behind Story, PARK Habin South Korea
5.Butterflies, Abby BOYCE /USA
6.Candy Crushed, Chloe HSU /USA
7.Chionophile, Giulia BIANCHI , Nicolina STERBERT  /Italy
8.Daisy, YU Yu  /Taiwan, USA
9.Dear Granpa, LIM Soyoung  / USA
10.Eisnasen, Veronica L. MONTAÑIO, Joel HOFMANN / Switzerland
11.Factory, OKAMOTO Chihiro / Japan
12.Fine Dust, Alessandra BOATTO, Gloria CIANCI, Sofia ZANONATO /Italy
13.Fishboy, Anita BRUVERE /UK
14.Fuse, Shadi ADIB /Germany
15.Ghostory, Alžběta GÓBELOVÁ / Czech Republic
16.Hors Saison, Nicolas CAPITAINE, Céline DESOUTTER, Lucas DURKHEIM, Léni MAROTTE /France
17.Inanimate, Lucia BULGHERONI  /UK
18.Journey, Marek JASAÑ /Slovakia
19.Just Walking, HAN Subien  /South Korea
20.Laundromat, Madeleine SAYERS /UK
21.Mothers And Daughters, Gabriella MARSH /UK
22.Nowhere, CHO HyeonJeong  / USA
23.Place in Fallen Petals, YUN Ujeong, YUk Jinsu /South Korea
24.Sister, SONG Siqi  / China, USA
25.Sweet Story, Moritz BIENE / Germany
26.Sweet Sweat, KIM Junghyun  / South Korea, Estonia
27.The Blue Hands, Alexandra ANOKHINA, Mikhail SHEPILOV  /Russia
28.Vermine, Jeremie BECQUER /Denmark
29.Where I was Born, CHA Jungmin / South Korea, USA
TV& Commissioned Film
1.Annecy "Intro WTF2018", Anton & Mi /France
2.B:The Beginning(Episode 1), NAKAZAWA Kazuto  /Japan
3.Botos Family, LEE Huiyeong /South Korea
4,Bulky Items, Jeff LE BARS, Jeremie BALAIS  / France
5.Conan O'Brien Discusses "We're Going to Be Friends" by the White Stripes / Moth STUDIO, UK
6.Dolly.Zero, Ugo BIENVENU /France
7.Edith Piaf (Said It Better Than Me) -Sparks, Joseph WALLACE /UK
8.Ella, Oscar & Hoo "Hallhooween", Emmanuel LINDERER /France
9. Étoimoi - Breed feat JOHANNA AMELIE, Yebra EMILIO  / Spain
10. HeForShe, SONG Kyungwon / South Korea, USA
11.Help Me, KIM Hongjong  / South Korea
12. I am Worthless, KO Haemin  / South Korea, UK
13. Little Malabar, Michelle LAW / France
14. LoTus, KATAYAMA Takuto  / Japan
15. Love is Organic, ARAI Fuyu  /Japan
16. Resist, VIDEOKID / South Korea
17. So Long H.N. Werkman, Iris FRANKHUIZEN  / The Netherlands
18. Toute Latitude, Sébastien LAUDENBACH  / France
Korean Film
1.Dancing Frog, KIM Jinman /South Korea
2. Domestic Servants, ROH Youngmee  /South Korea
3. Island of the Deceased, KIM Jihyeun / South Korea
4. Night light, KIM Juim / South Korea
5. Red Door in Library / PARK Sol, South Korea
6. Ritual, LEE Gyuri  / South Korea
7. Unbelievable Space Love, KIM Eunjin, South Korea
8. The Angler, JANG Seung-wook / South Korea
9. The Black Crocodile, JANG Nari / South Korea
10.Ths Shadow, KIM Hyejin / South Korea
Online Film
1.A Gong, CHAN Kayin, JHEN Zozo ,LIU Yen-Chen, CHAN Ellis Kayin ,Tena GALOVIC, Marine VARGUY /France
2.Bus and My Hero, MATSUNAGA Marika  /Japan
3. Heartlessness JEONG Minji / South Korea
4. An Iconic Girl, MIYASHIMA Mayuko  / Japan
5.It's Time to Move the Train Again, SEO Hyon Ju / South Korea
6.Oh&Yeah, LI Wen yu /China,
7.Racoon and the Light, Hanna KIM / USA
8.Renata, XIANG Zhuangren  / Taiwan
9. Schnurksel, Leo BECKER / Belgium
10. Shoe, KIM Jinhyung  / South Korea11. Shoot Love! , LEE So Yeon, Lee Hayoung, CHOI Yerim  / South Korea
12.Show your Color, CHU Baek-dong  /South Korea
13.Wash Room, KIM Eunkyeong / South Korea
14. When the Raven Comes, YANG Tzu Hsin  /Taiwan
15. Yes We Can, JUNG Heeji, KIM Min-ji , KIM Kyong-min  /South Korea
Feature Selection will be announced by 31th August.

The 2018 BIAF poster and Trailer is designed by Sunao Katabuchi (In this Corner of the World.) who is also a Jury President at BIAF2018. The 20th Bucheon International Animation Festival takes place 19-23 October.
SIGN UP: Want to read more free articles like this? Sign up for Our Newsletter
Read More About: