Solar Walk, This Magnificent Cake! Win 2018 Ottawa Awards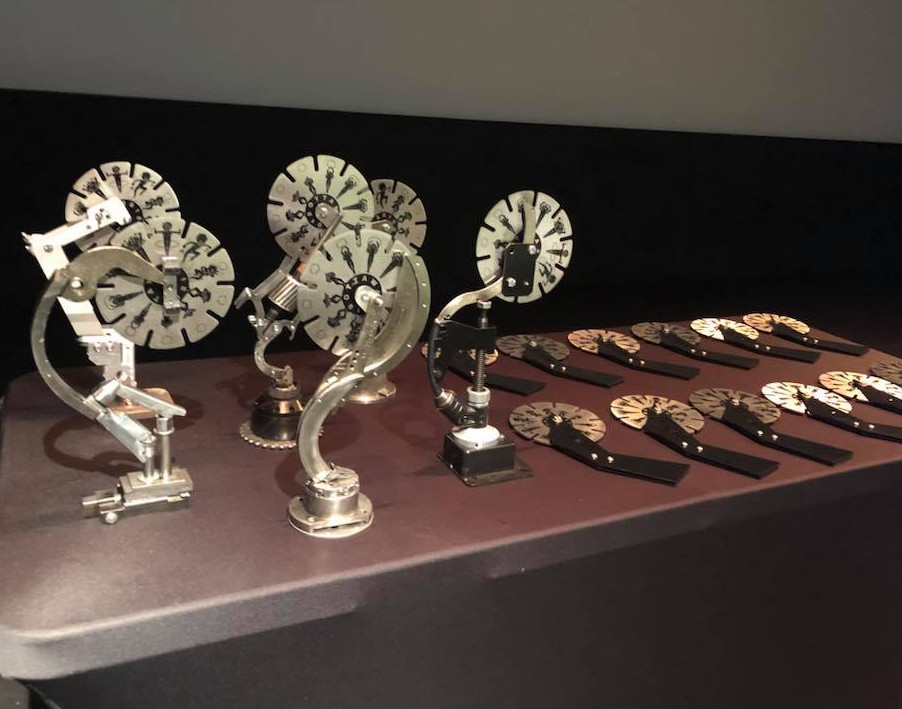 The Ottawa International Animation Festival (OIAF), North America's leading animation film festival announced the winners of its 2018 competitionat an awards ceremony held at the National Gallery of Canada. The OIAF received a total of 2,469 entries from 84 countries and selected 110 for competition.
The Nelvana Grand Prize for Independent Short went to Solar Walk, by Réka Bucsi (Denmark).  La Chute (The Fall) by Boris Labbé, France won the Award for Non-Narrative Animation, while Marta Pajek, Nikita Diakur and Paul Bush  also won prizes for their films III  (Best Design), Fest  (Best Technique) and Ride (Best Sound)  respectively
The Grand Prize for Features went to This Magnificent Cake! by Emma de Swaef and Marc James Roels (Belgium, France, Netherlands).
The Audience prize was reserved for Sam Gainsborough's student film,  hybrid-technique Facing It, while the Best Canadian Film award went to My Dead Dad's Porno Tapes by Charlie Tyrrell.
This year's Short, Feature and Young Audience Competition screenings were judged by three official juries. The Competition Feature Jury featured Chintis Lundgren, an award-winning Estonian-born animator, Steven Subotnick, an independent animator, director, illustrator and author. Chel White is the co-founder of Bent Image Labs and has done work for Saturday Night Live, David Lynch, Al Gore and Thom Yorke.
The Competition Short Jury included Nicolas Brault, a Canadian award-winning director. Igor Prassel is a lecturer on the history and theory of animation film in Slovenia, an author and Artistic Director of Animateka. Kelly Sears is an award-winning experimental animator in collage. Her work has been screened around the world. She's also Assistant Professor of Film Studies at the University of Colorado, Boulder.
The third and final jury is comprised of Ottawa-area children between the ages of eight and 12 who judged the Young Audiences: Preschool and Ages six to 12 Competitions.
A selection of the Festival's award-winning films will be screened on Sunday, September 30th at 7PM and again at 9PM in the Best of OIAF18, screening at the ByTowne Cinema (325 Rideau Street). Tickets are available online at www.animationfestival.ca and can also be purchased at the box office.
Find below all 2018 OIAF winners and jury statements:
ANIMATION FOR YOUNG AUDIENCES COMPETITION: PRESCHOOL
Winner: Koniguri-Kun Music Box by Mari Miyazawa
Second Place: The Highway Rat by Jeroen Jaspaert
ANIMATION FOR YOUNG AUDIENCES COMPETITION AGES 6 TO 12
Winner: The Green Bird, by Maximilien Bourgeoi, Quentin Dubois, Irina Nguyen-Duc, Marine Goalard and Pierre Perveyrie
Second Place: Funny Fish, Krishna Chandran A. Nair
CANADIAN FILM INSTITUTE CANADIAN STUDENT COMPETITION
Winner: Bird Milk, Christopher Strickler, Emily Carr University
First Special Mention: Concatenate, Simone Northey, OCAD University
Second Special Mention: 1992, Una di Gallo, Sheridan College
Third Special Mention: GIF Me Something To Hold, Chhaya Naran, Emily Carr University
BEST CANADIAN ANIMATION
Winner: My Dead Dad's Porno Tapes by Charlie Tyrell
Special Mention: Turbine, by Alex Boya
Special Mention: Biidaaban, Amanda Strong
BEST SCRIPT
Biidaaban (The Dawn Comes) by Amanda Strong, Canada
Jury Comment: "For script, the jury was looking for stories that urgently needed to be told in out time. We were struck by the layered and political narratives; ones that spanned the past, present and future in Amanda Strong's Biidaaban."
BEST DESIGN
III, by Marta Pajek, Poland
Jury Comment: "The jury was delighted by the luscious and haptic visual textures, feeling with our eyes the most delicate and sensuous details in III."
BEST TECHNIQUE
Fest, Nikita Diakur, Germany
Jury Comment: "For making 3D animation a puppets theatre where ugly, possessed characters are raving their lives away…"
BEST SOUND
Ride, by Paul Bush, Portugal and United Kingdom
Jury Comment: "For bringing hundreds of museum bikes on the street again for letting us hear them!"
VIRTUAL REALITY
Nothing Happens, by Michelle Kranot and uri Kranot, Denmark and France
Jury Comment: "By adapting their film to a cinematic VR experience, the authors literally immerse us into their visual world."
COMMISSIONED ANIMATION
Kensington Market, by Bruce Alcock, Canada
Jury Comment: "The jury was struck by the colourful and dynamic animation that depicted the vibrant growth of a community shop in Kensington Market."
STUDENT ANIMATION
Hedge, by Amanda Bonaiuto, USA
Jury Comment: "For a risk-taking, delightfully animation technique and peculiar character design."
NON-NARRATIVE ANIMATION
La Chute (The Fall) by Boris Labbé, France
Jury Comment: "For a formal exploration of a Dante-esque world that resonates through a precise and ornamental choreographic staging."
CARTOON NETWORK AWARD FOR BEST NARRATIVE SHORT
Guazuma, by Nara Normandie, France and Brazil
Jury Comment: For a breathtaking and intimate journey through friendship that spans time and distance."
VIMEO AWARD
My Dead Dad's Porno Tapes, by Charlie Tyrell, Canada
Jury Comment: Honest, funny, nostalgic and incredibly inventive, it tells the story of a young man sifting through his late father's belongings in an attempt to uncover the intimate details of his life. A perfectly arranged menagerie of old film footage, audio recordings and meticulously crafted stop motion animation, it is a beautiful tribute to a complicated but loving and devoted father and son relationship."
PUBLIC PRIZE
Facing It, by Sam Gainsborough, United Kingdom
FEATURE ANIMATION
Winner: This Magnificent Cake! by Emma de Swaef and Marc James Roels, Belgium, France, Netherlands
Special Mention: On Happiness Road by Hsin-Yin Sung
NELVANA GRAND PRIZE FOR SHORT ANIMATION
Solar Walk, by Réka Busic, Denmark
Jury Comment: "The Jury was enveloped by a playful animation that drifted outward, defying gravity. The colourful utopic world's transports is far away from where bodies were sitting, that resulted in an overwhelming feeling of joy that evoked infinite possibility.
The Ottawa International Animation Festival (OIAF)  provides screenings, exhibits, workshops and entertainment since 1976.  OIAF is an annual five-day event bringing art and industry together in a vibrant hub and attracting more than 28,000 artists, producers, students and animation fans from around the world.
SIGN UP: Want to read more free articles like this? Sign up for Our Newsletter
Read More About: