StopTrik Festival 2021 Opens its Doors to Myths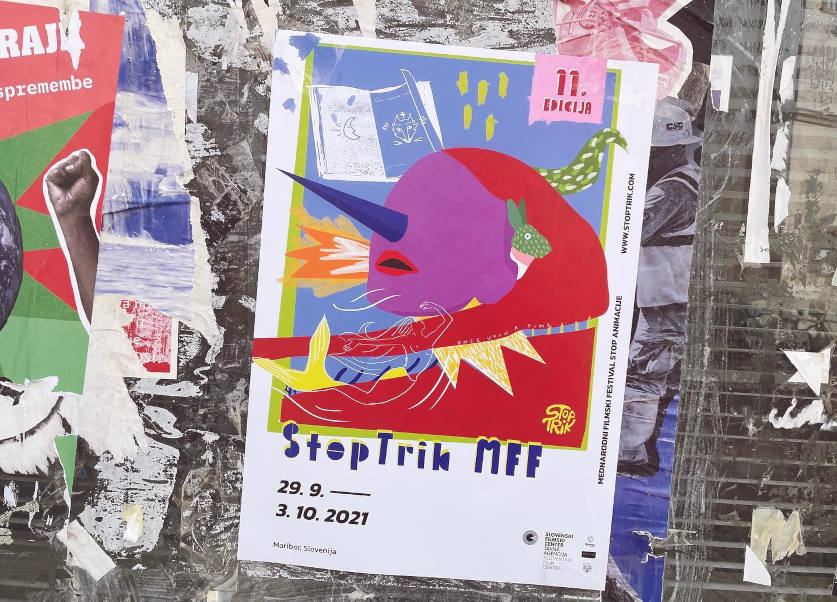 With its challenging Animyths topic (or Exploring Animated Mythologies), the 11th StopTrik Festival (Maribor, 29 Sep-3 Oct 2021 and Lodz, Poland / Nov 2021), StopTrik Festival wants to go beyond a tribute of films based on myths and mythic topics; it aims to create its own new, culturally informed narratives and stories about our own post-mythic world.
Myths and conventions of mythical narratives (stories of origin, quest, fall, etc.) provide universally understandable codes and archetypal representations that are potent enough to create and reinforce beliefs, suspend doubts, and heal painful raptures experienced in reality. The same potency, however, turns the beliefs in dogma, certainty in submission, and the healing process into escapism. OurOur aim is to turn the 11th StopTrik into a self-reflexive, critical and challenging discussion about the essence of the relation between the artists, audiences and their surroundings -Olga Bobrowska and Michał Bobrowski, festival directors
This is the aim of  Animyths: Workshot 2.0, a week-long workshop with selected participants investigating the creative process of animation filmmaking from a holistic angle. A critical literacy part (by Urška Breznik and Kaja Fiedler) is followed by a three-day script writing workshop (our own Vassilis Kroustallis), followed by the 3-day animation filmmaking component (mentors: Martina & Marko Meštrović).
The opening ceremony of the festival started with the Slovenian premiere of Rites of Spring by Yiorgos Tsangaris. The Cypriot experimental animated film is adapted from 'An Unfinished Novel' by Kostis Kolotas and it beautifully and potently shows the tension between art and religion, pagan theatre and Orthodox Christian beliefs, images and concepts.
Yiorgos Tsangaris himself was present during the opening ceremony (along with co-dramaturge Magdalena Zira), and showcased how the politics of the film, and the questions its myths ask only resonate more eloquently in our sometimes political conservative climate. 
The opening ceremony continued with the first of the three retrospectives of Animated Mythology (Eternal Stories). It's refreshing to see the dialogue from Ishu Patel's 1971 film How Death Came to Earth to Zacharias Kunuk (another Canadian production) The Shaman's Apprentice. Things certainly look more complex now, but the solutions seem to be surprisingly direct.
Sasha Svirsky (My Galactic Twin Galaction, Vadim on A Walk) is a trustworthy name in independent animation; and his teaming up (as a VJ) with post-punk/power-pop trio Lelee is a pleasure to watch and hear. The dancefloor combined with his otherworldly, ethereal urban vignettes makes it for a killer combination
Watch The 11th StopTrik Trailer
SIGN UP: Want to read more free articles like this? Sign up for Our Newsletter
Read More About: