'Steakhouse', 'All My Mom's Phone Calls' Win at Turku Animated Film Festival 2022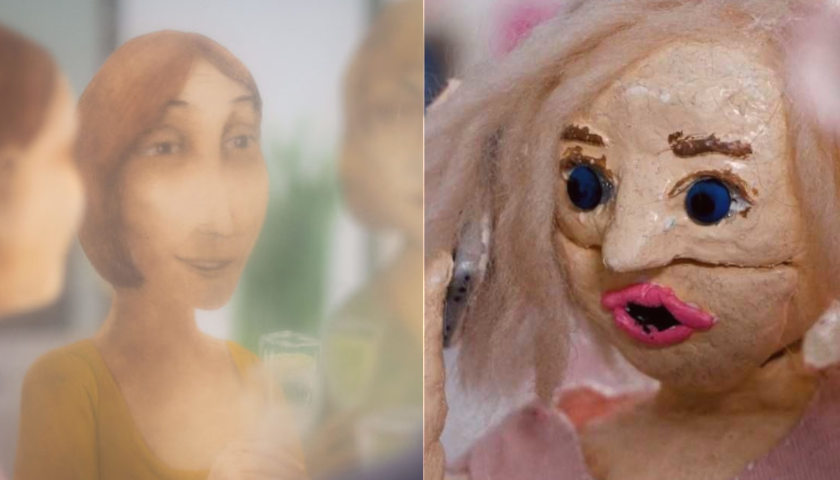 At the 2022 Turku Animated Film Festival, nine films were awarded in ten (10) different categories. The festival's artistic director,  Joni Männistö, describes the animation climate thus:
Animation often contains many layers of narrative, metaphors and symbolism. After the screenings, many films remain haunting in the mind, and the deepest secrets of the films may only be revealed in the post-screening discussions among friends. Audience have their own ways of interpreting stories and it is interesting to compare views. Thus, you get more out of the viewing experience than you expected.
The international Competition Jury was comprised of Daniel Šuljić, Renata Gąsiorowska, Julian Gallese. The National Competition Jury had Lucija Mrzljak, Hanneriina Moisseinen, and Tomi Riionheimo in its members.
The award winners:
GRAND PRIX –
Steakhouse by Špela Čadež
The steak has been marinating for a few days now. The pan is heated. Franc's stomach is rumbling. But Liza's co-workers surprise her with a birthday party. Will she be home on time?
"Fog and smoke create a suffocating and intense atmosphere. This impressive cinematic experience reflects the emotional reality of verbal abuse."
BEST NATIONAL FILM –
All My Mom's Phone Calls by Iiti Yli-Harja
A puppet animation documentary about my mother trying to cope with a rising chaos.
"Rough, tough  and honest. Masterfully paced work in which the form supports the content and vice versa. Finally a realistic portrait of a mother in a kitchen."
TAFF JUNIOR AWARD –
Black Slide by Uri Lotan
"Layered storytelling, full of emotion."

BEST PROFESSIONAL FILM –
Sierra by Sander Joon
"A playful story about a father – son relationship that manages to be both entertaining and emotional. The puchy sound design and vibrant art style compliment this colorful story."
BEST STUDENT FILM
Goodbye Jérôme! by Gabrielle Selnet, Adam Sillard & Chloé Farr
"This whimsical story about a breakup in heaven captivates the viewer with its psychodelic aesthetic and straightforward emotional honesty."
TOUGH EYE –
Backflip by Nikita Diakur
"Will machines take over the world? Will algorithms master tasks that us humans are too weak and inneficient to perform? Let's find out in this slapstick comedy about a clumsy avatar learning to do a backflip."
SPECIAL MENTION –
In my chest of fire there is still place to temple your dagger: a love story by Pablo Ballarín
SPECIAL MENTION: STUDENT –
Zoon by Jonatan Schwenk
SPECIAL MENTION: NATIONAL –
Bad to the Boner by Robert Lönnqvist

AUDIENCE AWARD –
Sierra by Sander Joon
Turku Animation Film Festival took place 24-28 August 2022 in Turku, Finland.
SIGN UP: Want to read more free articles like this? Sign up for Our Newsletter
Read More About: