The Head Vanishes, Ma vie de courgette Take Home 2016 Annecy Awards
 After the jury prize for Edmond Was A Donkey, it was now the time to get the Cristal D' Annecy for his latest short, The Head Vanishes (Une téte disparait).
 Franck Dion (Papy3D production, in co-production with NFB) took home the 2016 Annecy prize with another quirky, but equally strong idea (again investigating mental illness), and incredibly executed. An old lady suddenly discovers that he has lost her head.
The jury prize for a short film went to another NFB production, the Theo Ushev fairytale (but highly symbolic and direct at the same time), Blind Vaysha. In the film, Vaysha is born with two eyes: the left eye sees only the past, whereas the right eye sees only the future.
The charming, no-cheesy story of orphan children in the French/Swiss stop-motion story Ma vie de courgette by Claude Barras was the recipient of both the Audience Award and the Cristal for Best Feature.
One of the most talked about festival films,  the minimalist graphic style of La jeune fille sans mains by Sébastien Laudenbach (based on a rather unknown story by Brothers Grimm) was given the Jury Prize for a Feature film.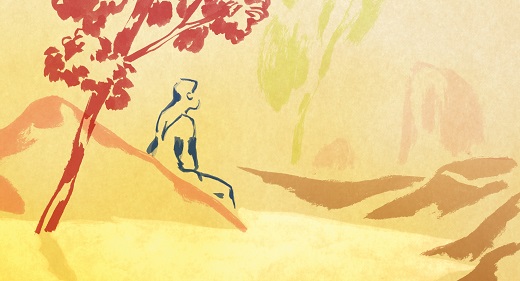 Girl without hands

On the other side of the spectrum, the violent but breathtaking zombie story of homeless and outcasts in Yeon Sang Ho's Seoul Station left empty-handed from Annecy.

Best graduation film was Depart at 22 by Wiep Teeuwisse (HKU UNIVERSITY OF THE ARTS, Utrecht), which tells the story of growing old and the fear of losing youth.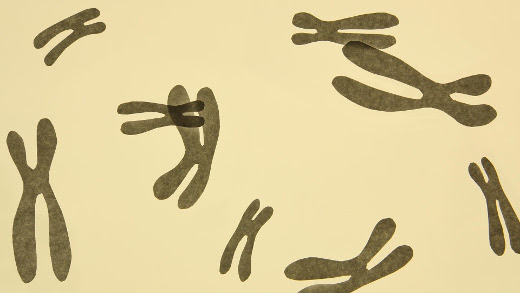 Depart at 22
And the duo of Stéphane Aubier & Vincent Patar (Panique au Village) managed to get another award (Jury award for a TV special) for the newest episode, La Rentrée des classes
All the winners of the 2016 Annecy festival :
TV AND COMMISSIONED FILMS
Commissioned films
Jury Award: Awesome Beetle's Colors, Indra Sproge, INFINITY BOX, Latvia
Cristal for a Commissioned Film: The New York Times "Modern Love – A Kiss, Deferred", Moth Collective ,NICHOLAS VAN DER KOLK, United Kingdom
TV films
Jury Award for a TV Series: Lili "Lili Loves Food", Siri Melchior, DANSK TEGNEFILM 2 APS, Denmark, United Kingdom
Jury Award for a TV Special: La Rentrée des classes, Stéphane Aubier, Vincent Patar, PANIQUE, AUTOUR DE MINUIT, BEAST ANIMATION, Belgium, France
Cristal for a TV Production: Stick Man, Jeroen Jaspaert, Daniel Snaddon, MAGIC LIGHT PICTURES, United Kingdom
GRADUATION FILMS
Jury Distinction: Frankfurter Str. 99a, Evgenia Gostrer, HOCHSCHULE FÜR KUNST UND GESTALTUNG/SCHOOL OF ART AND DESIGN KASSEL, Germany
Jury Award:  Balkon > Le Balcon > Balcony, David Dell'Edera, UMBRELLA STUDIO, BUDAPEST METROPOLITAN UNIVERSITY, Hungary
Cristal for a Graduation Film: Depart at 22, Wiep Teeuwisse, HKU UNIVERSITY OF THE ARTS UTRECHT, Netherlands
 ANIMATION "OFF-LIMITS"
Jury Distinction: The Reflection of Power, Mihai Grecu, BATHYSPHERE PRODUCTIONS, France, Romania
 "Off-Limits" Award: 4min15 au révélateur > 4min15 in the Developer, Moïa Jobin-Paré, Canada
 FEATURE FILMS
 Audience Award: Ma vie de Courgette , Claude Barras, BLUE SPIRIT PRODUCTIONS, RITA PRODUCTIONS, GEBEKA FILMS
France, Switzerland
 Jury Distinction:  La Jeune Fille sans mains, Sébastien Laudenbach, LES FILMS SAUVAGES, PELLEAS FILMS, France
 Cristal for a Feature Film: Ma vie de Courgette > My Life As a Courgette, Claude Barras, BLUE SPIRIT PRODUCTIONS, RITA PRODUCTIONS, GEBEKA FILMS, France, Switzerland
 SHORT FILMS
Audience Award: Peripheria, David Coquard-Dassault, AUTOUR DE MINUIT, SCHMUBY PRODUCTIONS, France
 Jury Distinction: , Moms on Fire, Joanna Rytel, ALTOFILM AB, Sweden
 "Jean-Luc Xiberras" Award for a First Film: An Ordinary Blue Monday Morning, Naomi Van Niekerk, NITA CRONJE, South Africa
 Jury Award:  Blind Vaysha, Theodore Ushev, NFB – NATIONAL FILM BOARD OF CANADA, Canada
Cristal for a Short Film: Une tête disparaît/  The Head Vanishes, Franck Dion, PAPY3D PRODUCTIONS, ONF – OFFICE NATIONAL DU FILM DU CANADA, Canada, France
Read More About: