The Red Turtle by Michael Dudok de Wit Premieres at Cannes
Michael Dudok de Wit's castaway story The Red Turtle will open at the Un Certain Regard section (18 May 2016) of the celebrated film festival.
This competition slot is usually reserved for first feature films of auteurs, but not exclusively so, and it gives its own prizes.
 The Red Turtle will compete with 16 live-action films for the festival category prizes. This is a first for animation at Cannes since 2008, when Waltz wtih Bashir entered the main (Palme D'Or) competition.
The film by the director of Father and Daughter (watch it here)  is produced by Prima Linea (the company behind Day of the Crows), with Studio Ghibli entering as co-producer  -the whole process being initiated by Hayao Miyazaki himself. while Wild Bunch is responsible for distribution.

The 2D project started out in 2007: original pencil drawings by Dudok de Wit in his characteristic style will set the artistic tone of the film.
The story of the film takes place after a shipwreck. The castaways, a man, his wife and their son find shelter in a deserted tropical island populated by turtles, crabs and birds.
Pascale Ferran (Lady Chatterley) is The Red Turtle's screenwriter, along with De Wit and reference acting from James Thierrée was used to inspire the pencil drawings.
The film will have a Japanese release in September 2016, but French audiences will see it 29 June.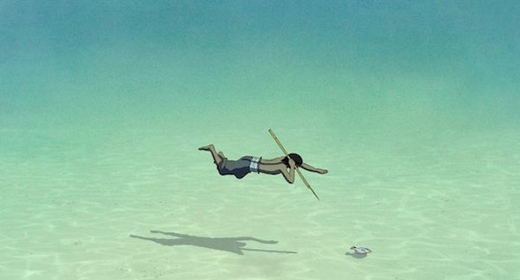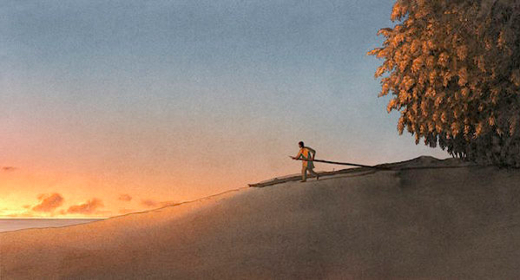 The 2016 Cannes Festival takes place 11-22 May 2016.
Read More About: