William Kentridge to Receive the 2023 Animafest Zagreb Lifetime Achievement Award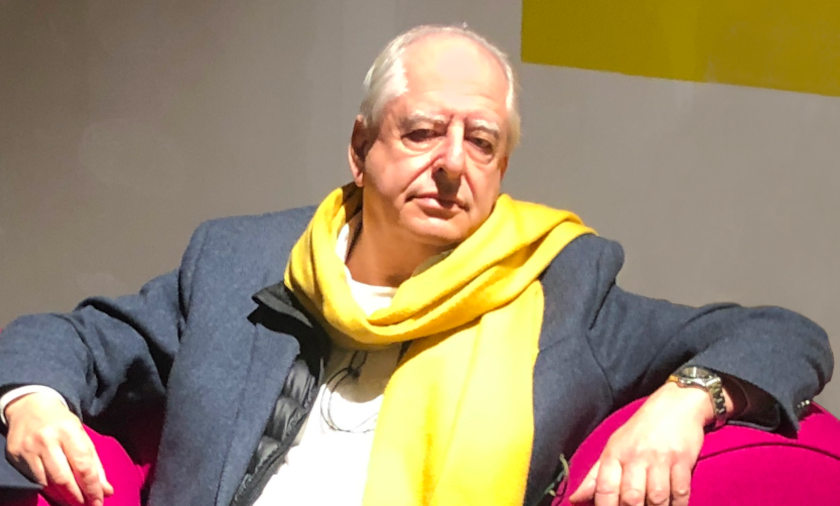 By a unanimous decision of the Animafest Zagreb Council, the winner of the Lifetime Achievement Award 2023 is William Kentridge from South Africa, an eighteen times honorary member and PhD holder from famous art academies and universities in America, Africa, and Europe, decorated with high honors, awards and merits of different states and global foundations, an artist whose universal opus includes literature for children, drawings, prints, tapestries, and sculptures, acting, short fiction films, puppet plays, theatre and opera directing and set design, demanding transmedia projects and performances, as well as wondrous accomplishments in the field of auteur animation, partly carried out in the peculiar charcoal on paper technique, which gave a special touch to his 'drawings in motion'.
Born 1955 in Johannesburg, in the 1970s Kentridge studied political sciences and later pursued acting, directing, and design in Johannesburg's theatre. Around that time, drawing and play became the basis of his artistic expression, but also a form of resistance against the reality of racial segregation and post-colonial heritage. Developing since the late 1980s a special animation technique as a series of charcoal drawings in which for segments of sequences he essentially uses the same drawing which he repeatedly partially erases and redraws by leaving the erasure marks visible, Kentridge has built a recognizable signature trademark and a peculiar palimpsest poetics.
After a series of short animated films in which he uses emblematically designed characters of Soho Eckstein and Felix Teitelbaum with clear autobiographical elements to speak up about the dynamic socio-political reality of his country, with the burning issues of re-examining the time before and after the Apartheid which brought him international fame, Kentridge continued his work on large-scale projects which, apart from specific experimental multimedia installations, included extremely demanding theatrical staging. William Kentridge is a leading name on the contemporary global art scene whose works today are included in the permanent exhibitions of the most important museums and galleries and theatrical and stage pieces in the most famous opera houses and theatres.
The Animafest Council, deeply respecting the totality and indivisibility of this great master's artistic idea and work, particularly underlines the idiosyncrasy and timeless magic of his animated films by giving him the World Festival of Animated Film Lifetime Achievement Award 2023 for this segment of his artistic activity, as well as for the application of animation within a broader spectrum of art, with which William Kentridge has substantially expanded the presence of 'the eighth art' on the global museum and gallery scene and built a platform for its countless new fans.
The Lifetime Achievement Award will be presented to Kentridge at the 33rd World Festival of Animated Film - Animafest Zagreb 2023 which will take place 05-10 June 2023.
SIGN UP: Want to read more free articles like this? Sign up for Our Newsletter
Read More About: