Zdenka Deitchová Gets Anifilm Lifetime Achievement Award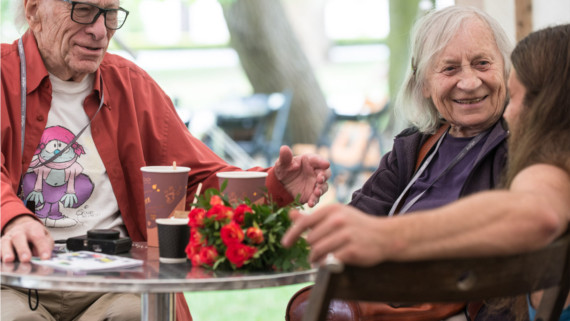 Anifilm's Lifetime Achievement Award 2019 will be presented to Zdenka Deitchová. As an animator and subsequently producer, she worked for the Bratři v triku (meaning both "Brothers in tricks" and "in t-shirts") studios for decades. She started working there the year it was founded (in 1945) and she retired in 2006.
Thanks to her passion, diligence and resilience throughout her career, she helped to create hundreds of animated films both for cinemas and television - often very important.
Such as Why Unesco (Proč UNESCO), Munro, Bartakiada, Giants (Obři), A Lot (Úděl) or series like Little Mole (Krtek), Tom & Jerry, Popeye the Sailor, Nudnik. By awarding Zdenka Deitchová, Anifilm would like to not only acknowledge a person of importance, but also to draw attention to the often unjustly ignored profession which is nevertheless crucial for animated films.
For many people she is just a name in credits. However,  Mrs. Deitch is very special person who - with her enormous enthusiastic nature - helped many legendary filmmakers to make their films comfortably. Who knows how would Czech animation look like without her diligence, from the very beginnings of Bratri v triku till its end - Pavel Horáček, programme director of International Festival of Animated Films Anifilm.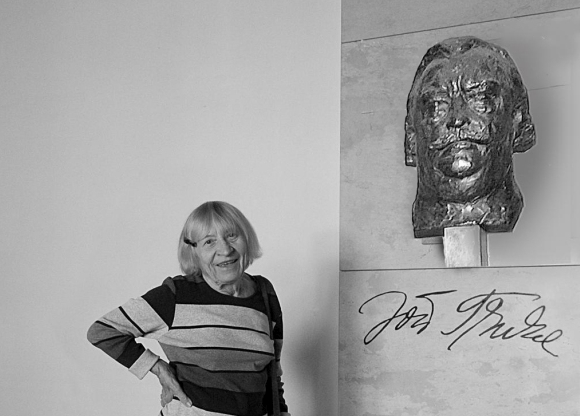 Zdenka Deitchová (photo by: Jakub Amler)
The 2018 Anifilm Lifetime Achievement Award was given to Libuše Čihařová.
The 2019 edition of  Anifilm International Festival of Animated Films  Anifilm will take place in Trebon, Czech Republic (7-12 May 2019).
SIGN UP: Want to read more free articles like this? Sign up for Our Newsletter
Read More About: