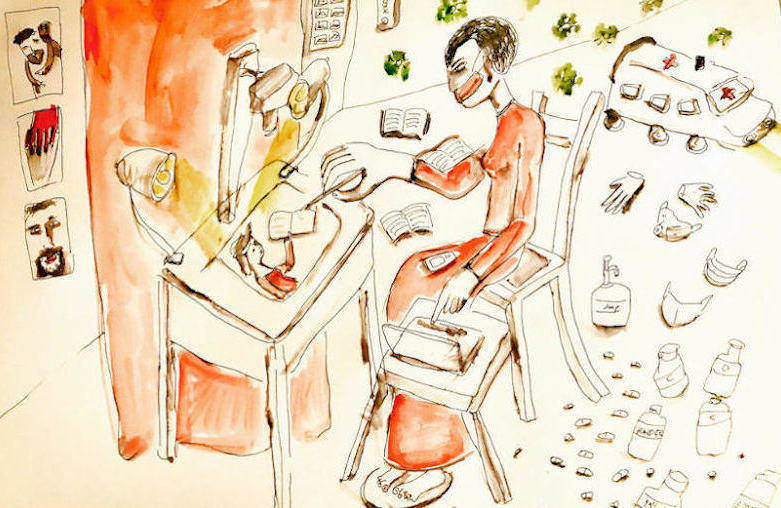 Cities of Ladies by Kim Noce: Tell Me Something That Is Important for You
Details

Written by

ZF Team

Category: Shorts
UK acclaimed animation director Kim Noce prepares her new film, Cities of Ladies, and asks for participants.
City of Ladies by UK director Kim Noce is an immersive poetic animation documentary created through multi-disciplinary art practices to foster hope, change and promote self-development; through the exploration and recognition of personal views and ideologies.
The film is produced with the support from Arts Council England's Emergency Response Fund, Animate Projects Arts, in association with QUAD Derby and Phoenix, Leicester.
Pandemics happens roughly every century. The Black Death resulted in a shift in the world view of people in 1400 Italy and led to the Renaissance, allowing new individual voices to come to the forefront and a deeper social responsibility developing across Europe. The Spanish flu led to free health care. These changes started with self-discovery and the importance of individual voices being courageous in saying what they believed in, even if it was against the norm. To feel a new future.

Through this film I want people to feel and think new ideas, new ways, and tell me what it is truly important for them: this is the time for change!

I hope to hear from as many people possible in different language and gather a little snippet of the here and now - Kim Noce
Director Kim Noce ask for your participation, to tell something that is important for you. Record a sentence, a single sentence, a reflection that is important for you, and you wish the world to hear - in your mother tongue. Your voice will  join the one of many, to create a small compendium of todays dreams.
She hopes to reach as many people as possible. 
Cities of Ladies will be released in the autumn of 2020.