'A Film Is Like Planning A House Build': Interview with Jonathan Laskar (Swiss Animation Portraits 2022)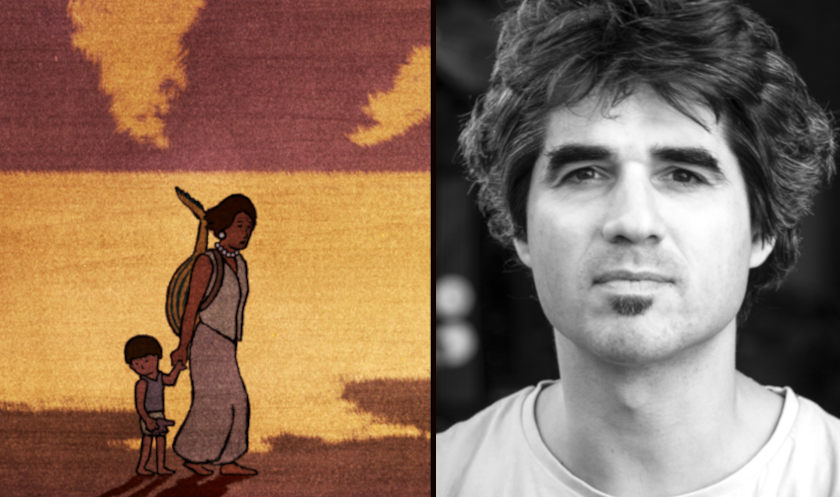 Marseilles-born Swiss/French animation artist Jonathan Laskar is a relatively new talent in the Swiss animation scene; studying architecture, he swiftly moved to animation. He has worked with the renowned Georges Schwizgebel, as his technical assistant; his first film 'From Earth and Ink' (2013), a 2D/ claymation film on a couple's own relationship, has traveled the animation festival circuit. His newest animation 2D short, 'The Record', has been selected for the 2022 Annecy Festival, one of the four Swiss animation shorts to compete this year.

We talked with Jonathan Laskar (and his producer Sophie Laskar-Haller) for this series of Swiss Animation Portraits 2022.

"Making a film is like making plans to build a house. It has to work everything like a puzzle", Laskar notes. His architecture studies (Bauhaus-Universität Weimar) -Laskar stayed in Germany for 10 years- were more of the artistic variety, rather than the nuts-and-bolts of architecture. Even though his grandfather was an architect, Laskar started drawing comics as a child in Marseilles.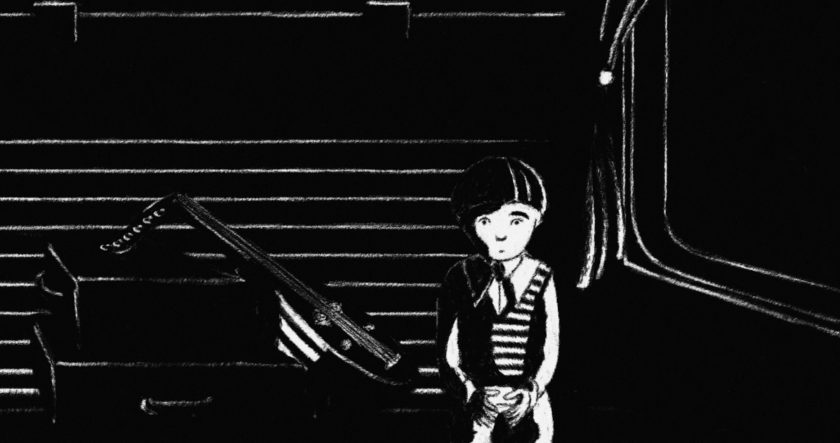 The Record

But Laskar went on to study Fine Arts in Aix-en-Provence and architecture in Germany instead. His 2003 London visit (Tate Modern) familiarized him with the work of the Czech master Jan Švankmajer; 'I realized I wanted to do animation', he states.

After his architectural studies, he enrolled in HSLU; 'From Earth and Ink' came out in 2013. 'At school, they told me it was too technical', mentioning the hybrid 2D/claymation aspect of the film. Yet, the film itself, a projection of Laskar's family experiences when he was a kid, plus his own relationship experiences, needed this double-faced reality. 'There were two different spaces, two different realities that were inside the protagonist: the clay, his world inside, and drawing from the experience that he lives. I wanted to represent what happens inside of his mind in a material way so that it's not a representation' (watch it here).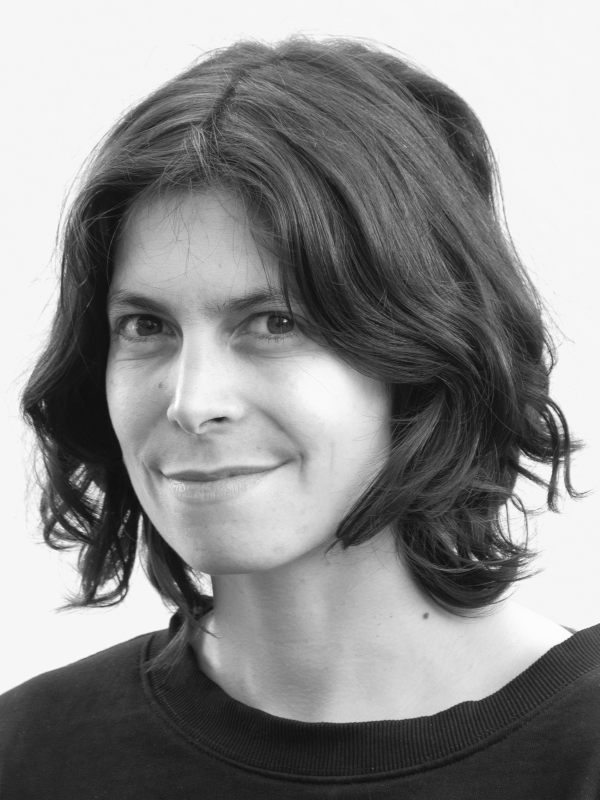 2D animation was rotoscoped. Sophie Laskar-Haller, the producer for Laskar's newest film 'The Record', notes that the clay figure in 'From Earth to Ink' was of human size. 'I felt connected to this', Laskar adds. 'I think we can feel the scale -also with the fingerprints, which are real-size ones, and not huge fingerprints on small puppets'.

It took 6 months to finish the film. Actors were video recorded, and then the animatic was made, using drawings for the clay scenes. 'I wrote a script at first, but it was not so good; the actors were better than the script. We did a lot of recordings, and I chose from them'. The music came from Zurich composer Pierre Funck.

'From Earth and Ink' went on to a multitude of animation festivals, including Switzerland's own Fantoche Festival. 'I was very impressed; but once there were out there and screened, it was also frightening'. Being the first film and being personal, it tested the confidence scale of the then-freshman director. 'Now, after 8 years, I can say this is my graduation film and it's OK'.

But sometimes being insecure comes from too much preparation as well. Laskar learn early on, during his architecture studies, to plan things ('I was lucky to find a teacher who found lots of connections between architecture and cinema. Even in architecture, there are questions of dramaturgy of movement, time and space'). In animation, the question of the structure is a paramount one -the association of architecture with backgrounds in animation is too facile and wrong for Laskar's own experience.  I think a lot and I advance planning the film, but I have the tendency to be stuck in the structure.'.

His latest animation short is the 8-minute 'The Record', the story of an antique music instrument dealer, which receives a magical vinyl record from a traveler (and old memories resurface). 'When I started making that film, there were a lot of pieces of the puzzle missing', he mentions.
Watch 'The Record' trailer:
Sophie Laskar-Haller confirms. 'During the making of the film, there were so many changes, that made him completely stop and start improvising as well -even against his plan.
The film itself has a black-and-white, but also dreamy character, in which the old antique dealer has to relive the past. 'When I visit a city that I don't know, I can find suddenly a ray of light or place, a texture on a wall, or some details in the city that remind me of my childhood, -even though I've never been in that city. It's not personal but more symbolic; very simple things, just one shade or one wall. In both films, this is what I've been searching for, is the research of lost time, lost memories'.
The film (production: Punched Paper Films) was co-produced by Swiss Television. But the Jewish topic and the Holocaust that looms large in the finished film was a matter of a more introspective process, even after funds were secured. 'Swiss collaboration with the Nazis at that time is still a taboo topic in Switzerland', Sophie Laskar-Haller explains. For Jonathan Laskar, it was immediately personal as well. 'I could see from my flat in Germany, when I studied there, the Buchenwald concentration camp monument, and it was difficult. My family is Sephardic, they come from North Africa. But my mother is from Switzerland. I started to learn Yiddish in Germany, and I played klezmer music in workshops and in different bands'.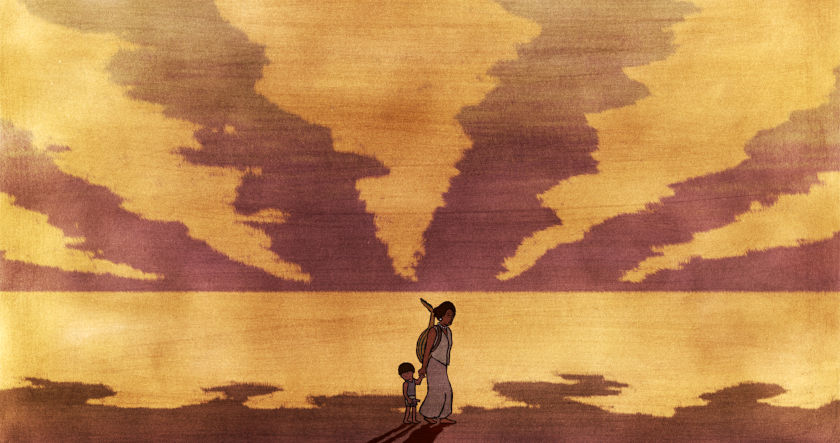 15 years afterward, he posited this experience in the final film, in its mostly black-and-white aesthetic (which recalls Art Spiegelman's Maus). 'The aesthetic of the film itself was developed even before the subject issue was finalized', Sophie Laskar-Haller notes. Jonathan Laskar concurs that it was indeed a lot of time to discover his own vocabulary of the film, which still finds some room for color sequences (where some past events are registered). Animator Sébastien Godard animated the main character, whereas the music plays its own role.

'The main inspiration is klezmer music. For the main title piece, I wanted to use the clarinet introduction of "Exactly like you" by Benny Goodman. But we gave up to get the rights, it was too complicated and restrictive. Then, COVID and being home helped me to assume to compose the film score. The trumpet piece Hokhma was composed by Frank London, but Jonathan Laskar composed the rest of the score.

Multi-tasking is a job that every animation artist knows; and for Jonathan Laskar, this started via his apprenticeship with Claude Luyet* in 'Ariadne's Thread' (2016, compositing) and Georges Schwizgebel, in films such as 'The Battle of San Romano' (2017, compositing) and Darwin's Notebook (2020). 'Georges is very focused',  Jonathan Laskar comments. 'He knows exactly what he wants. But he also asks your opinion, and he's curious about what you think as well'. (Laskar has also participated in Claude Lyuet's film 'Lucky Man', also shown at the Annecy Festival competition).

Jonathan Laskar worked again with Georges Schwizgebel, as well as an array of Swiss animation artists (all directors: Georges Schwizgebel, Jonathan Laskar, Delia Hess, Camille Müller, Charlotte Waltert, Elena Madrid, Gabriel Möhring, Sophie Laskar-Haller, Anja Sidler, Vladislav Lukyantsev) in the tribute film to the 50 years of the Swiss Animation group.
'We wanted to make a huge project, 50 filmmakers together', Sophie Laskar explains. 'We saw each other for a weekend in the mountains and we talked about it, but we couldn't find an idea everyone wants to do. So, we were divided into small groups to make short films, and then it became one long film with all the short films, that could be shown together or separately'.

'Around the Stairway' unfolds like a Georges Schwizgebel film, with his characteristic zoom-ins and outs. Schwizgebel had already an idea of a cycle animation on Escher's stairways. The project of expanding Schwizgebel's background and putting all together was initiated by Laskar himself. Schwizgebel's first idea was used as a framework for the rest of the film, and the animators placed their work around Schwizgebel's animation. 'Gabriel Möhring and I made the compositing with the camera after everyone had drawn his loop animation', Laskar outlines. Music was again (as in 'From Earth to Ink') by Pierre Funck, with every character having its musical instrument.

Both Swiss and French citizen, Laskar (who lives in Geneva) has a fine time being at the Annecy festival -he's now at the competition. 'I appreciate meeting people, the connection with people. Meeting people is for me the first reason to go to the festival and of course, the films are very important. But I don't like online festivals. I hope that soon it's a forgotten story, these online festivals. I like big screens and people'.

Swiss Animation group (the ASIFA Swiss chapter) keeps Laskar busy, as a member of the administrative board ('We are 200 active members of the Swiss animation group and it's like a big family'). Peers' feedback is a constant going on among the Swiss animators. 

Jonathan Laskar thinks of making a feature film at some point, still with an unknown subject matter. But he wisely won't think of audience expectations. 'I hope and I think they will have the public when I'm making the film I want to make, but I'm not really in the process of making a film for the public. I like being surprised by the audience's reactions'.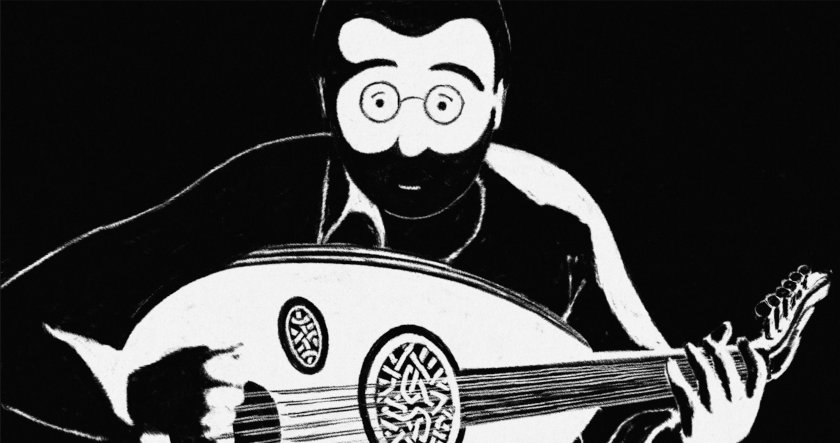 We can safely assume that 'The Record' audience reactions will be both informative and emotive-driven. It's a nice trajectory all along.
Swiss Animation Portraits 2022 series is conducted in partnership with Swiss Films.
SIGN UP: Want to read more free articles like this? Sign up for Our Newsletter