Academic
2013 Annual SAS Conference, LA: Redefining Animation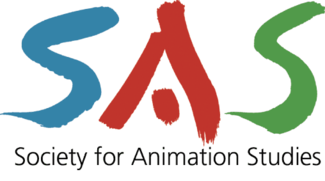 Unique in its ability to visually communicate complex ideas and unseen worlds, animation is ubiquitous in creative and information rich fields. How does animation penetrate these fields? What is the future of animation?
Redefining Animation is the theme of the 2013 SAS Conference (23-27 June) at The University of Southern California and the School of Cinematic  Arts (The John C Hench Division of Animation and Digital Arts), Los Angeles.
Dreamworks'CEO Jeffrey Katzenberg  and Bill Damaschke will be the opening reception speakers.
Plenary talks will be addressed by Tom Sito, video artist Davide Quayola, game designer Tracy Fullerton, the China Syndrome and Star Trek visual effects supervisor Mike Fink, robotics Designer David Hanson, and Academy Award winner Geena Davis
UPDATE 23 JUNE 2013: The full conference programme
An array of topics will be presented and discussed:
Animating the Intangible: The Animated Soul
DIY: Distribution/Streaming Animation on the web-YouTube, Vimeo, Blogs and Websites (Viral Animation)
Artifacts of Mobility - Residue of Mobile Technology
Environmental Wearable Animation
Large-scale Architectural Animation (Projection Mapping, LED Technologies etc.)
Animation Infiltration of other Art Forms (In Galleries and on Stages, Music, Dance, and Theater)
Virtual Reality, Real-Time, Immersive, Interactive, ExperientialVisualizing Science and Animation
Documentary Animation
Animation within Social Movements
Stereoscopy and Perception
Facial Gesture, Emotional Resonance through Animation and Cinema
Consciousness and Sound
Death, Time and Animation
Robotics and Artificial Intelligence
Animated Holography
Historical Devices in Contemporary Animation: (Stage Projections and other Optical Illusions)
Creating Worlds: Augmented Reality
Redefining Character Animation
Animation for Games and Embodied Performance
3D Printing from Animation and Sound - Virtual to PhysicalScale: Animating the Microscopic to the Gigantic
Generative Animation
Experimental Motion Capture
The Animated Brain
Animation: Redefining Drawing
Registration Fees:
Three days attendance
    Full | $285 | after May 31st: $325
    Student | $195
    USC students & SCA Alumni only | $150
One day attendance
    Full | $95 | after May 31st: $110
    Student | $65
    USC students & SCA Alumni only | $50
Registration (ONLY for those who register for three days attendance) includes:
    3 x lunches
    3 x morning and afternoon tea
Membership/renewal in the Society for Animation Studies for 2013 is mandatory for all conference attendees and presenters.
Conference Committee: Kathy Smith, Chair, Animation & Digital Arts
Christine Panushka, Professor
Lisa Mann, Instructor of Cinema Practice
For more info, visit the SAS Conference page
Email correspondence:
This email address is being protected from spambots. You need JavaScript enabled to view it.
Read More About: