Academic
Animafest Scanner, 4-5 June, Zagreb: Symposium Highlights
Following on the footsteps of the Award for Outstanding Contribution to Animation Studies (first given to the Italian animation scholar Giannalberto Bendazzi in 2002), a new Symposium for Contemporary Animation Studies 'Animafest Scanner 2014' will be held during the 2014 edition of Animafest Zagreb.
'Animafest Scanner 2014' will be held on 4 and 5 June 2014 (Large Hall of Školska knjiga (Masaryk Street 28, Zagreb), and international film and media scholars will present the newest findings in the field of animation studies.
Giannalberto Bendazzi, the author of Cartoons: One Hundred Years of Cinema Animation, will be present at the Animafest Scanner, and will speak about the historiography of the animated film.
The leading animation studies theorist Paul Wells, whose rich body of work includes the important study Understanding Animation, will talk about the Mackinnon & Saunders studio.
Midhat Ajanović-Ajan, Bosnian—Swedish film scientist, who acted as the festival's programme director, will also speak about puppet film.
Mikhail Gurevich and Nobuaki Doi will offer their take on the works of Yuri Norstein, whose body of work is celebrated during the 2014 Animafest.
Scholars from Taiwan, Australia and United Kingdom will discuss expanded animation and current trends in animation studies.
The keynote speaker will be Marcel Jean – the Annecy festival director and this year's winner of the Award for Outstanding Contribution to Animation Studies. His address will focus on the possibilities of better connection between world festivals and animation theories.
Historical trends, numerous points of view and approaches, new findings in the growing field of animation studies and interesting speakers – all this will be available at Animafest Scanner 2014, whose primary goal is to create a synergy between theoretical and practical animation discourses.
Animafest Scanner 2014 is organized in collaboration with ASIFA Austria, with the support of the Faculty of Humanities and Social Sciences at the University of Zagreb, AG Animation of the Society for Media Studies (GfM), Department of Theater, Film and Media Studies at the University of Vienna, Webster University Vienna.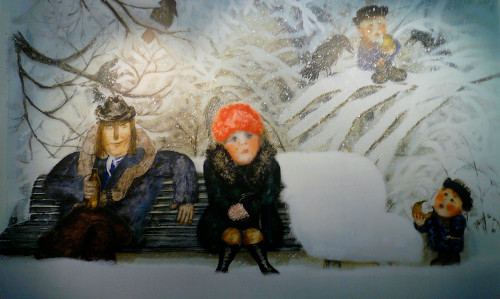 Read More About: