Academic
Chris Robinson Receives the Animafest Zagreb 2020 Award for Outstanding Contribution to Animation Studies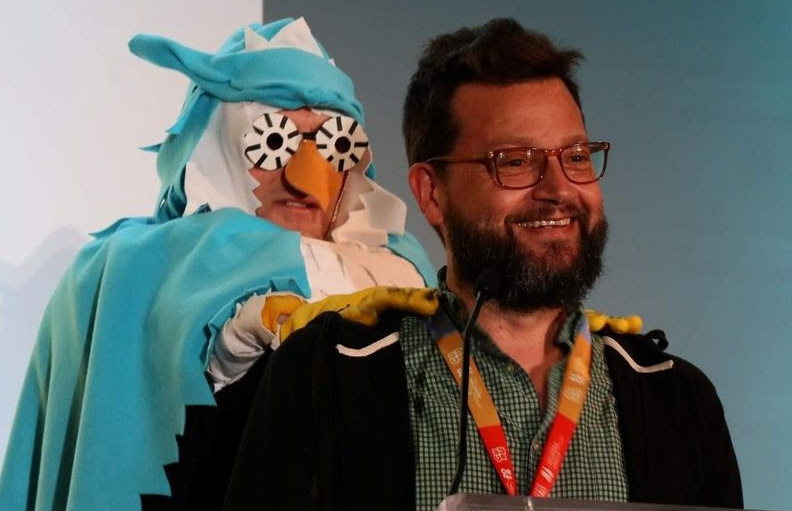 World Festival of Animated Film - Animafest Zagreb Festival Council decided to present the 2020 Award for Outstanding Contribution to Animation Studies to Canadian animation researcher and the Artistic Director of the Ottawa International Animation Festival (OIAF), Chris Robinson.
 
Chris Robinson is one of the stylistically most original and most provocative experts in the history of this area. He made a name for himself with a unique and eclectic magazine column Animation Pimp, which became a book of the same name (the column was later renamed into Cheer and Loathing in Animation).
Equally successfully mastering different methods and styles in critical and scholarly approach, this animation researcher and populariser very successfully covers a very broad range of Canadian and global subject matters in his books Estonian Animation: Between Genius and Utter Illiteracy, 2003; Unsung Heroes of Animation, 2006; Canadian Animation: Looking for a Place to Happen, 2008; Ballad of a Thin Man: In Search of Ryan Larkin, 2008; Animators Unearthed, 2010;  and Japanese Animation: Time out of Mind, 2010, nevertheless remaining one of the most famous animation critics and journalists, both in print and online media, and one who keeps making new discoveries and offering fresh insights into canonical topics.
Versatile and award-winning, Robinson quickly evolved to become one of the most important voices in animation studies, and this award is meant to honour his previous accomplishments. Motivation for new researches is something Robinson definitely abounds in, since he possesses a true passion of a finest among animation lovers.
The Award for Outstanding Contribution to Animation Studies will be presented to him at the official opening ceremony of Animafest in Zagreb, 8 June 2020.
 Chris Robinson will also be a keynote speaker at Animafest Scanner VII 2020 - Symposium for contemporary animation studies which will take place 8-10 June 2020 during the 30th World Festival of Animated Film - Animafest Zagreb.
SIGN UP: Want to read more free articles like this? Sign up for Our Newsletter
Read More About: