Academic
Going Strong? The European Animation Industry
With 50 animation features produced in Europe on average a year between 2010 and 2014, one can only speculate that the state of animation released theatrically can come to grips with its more powerful US competitor.
 But are things that rosy for European animation? A new study by The European Audiovisual Observatory presented its first results (and pleaded for more professional participation) during the 2015 Annecy festival (17 June 2015), in co-organization with the European Commission.
 Lucia Recalde, representative of the Creative Europe MEDIA sub-programme of the European Commission preferred to keep EU's aims about "a single market with cultural diversity" in dim light; she insisted that we need more data to make EU strategy more clear and focused. She also stated that EU needs not just to fund animation, but to understand animation industry in Europe. 
The latter part of the equation is now being charted out.  
Marta Jiménez Pumares, Deirdre Kevin and Julio Talavera Milla of the European Audiovisual Observatory had their figures ready to state that 14.7% of European admissions went to animation films in 2014; one fifth of admissions to animation films in Europe goes to European productions.European countries now produce more animation features (features here means films with theatrical distribution) than ever. 
 France, Spain and the UK aree the main producers of animation, accounting for 40% of the overall production of animation in Europe. In turn, medium and low volume production countries like Belgium, Luxembourg or Ireland stand out as minority partners.
What are the most successful films, then? UK/US 2011 co-production Arthur Christmas stands out as the most successful European animation film of 2010-2014, being distributed in 41 territories and amassing a number of 7.979.784 European admissions.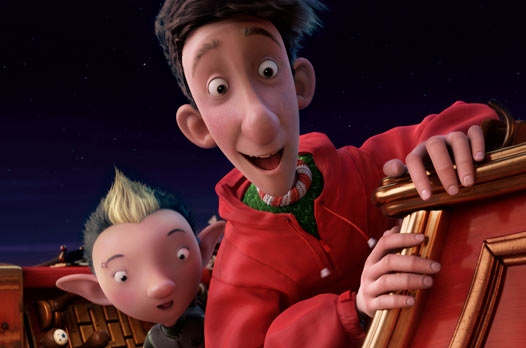 Arthur Christmas
 In general, UK/US co-productions, like the Aardman feature The Pirates! Band of Misfits (2014), and Gnomeo & Juliet (2011) have the lion's share even in European admissions. And don't mention the 44 American films on release, which accounted for most of the box office for animation in 2014 (71.6% of the admissions). 
 European animation features that are primarily addressed to adults are (predictably, but regrettably) absent from the list.  US monopoly invades even the most prolific European animation industry, France. The top10 animation features in French territory were US films, with Ice Age: Continental Drift topping the French market.
Luc Besson's Arthur et la guerre des deux mondes (Arthur 3) was the most successful French animation feature in France (3.131.880 admissions).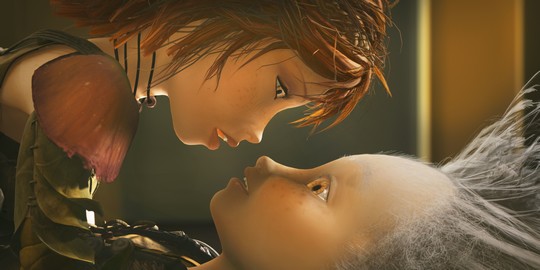 Arthur et la guerre des deux mondes

Yet things seem more optimistic for TV animation series. 300 children's channels established in the EU and specific on-demand services for kids on the rise.
60%-70% of animation content in European public channels comes from European territories, a finding that shows that TV animation travels much better than theatrical animation. A panel of experts, including Luca Milano of RAI Fiction, Marc Dupontavice of Xilam Animation, Carlos Biern of BRB International, Paul Young of Cartoon Salon and chaired by Christophe Erbes, discussed the findings and the general challenges and opportunities for the industry.
Cartoon Saloon's Paul Young insisted on opening European animation to hitherto closed markets such as China (which has its own quota, though, for foreign films being distributed).
The second part of the study (to be presented in Brussels in December 2015) will also include facts from animation festivals (now absent from the study), and more qualitative results.
European animation production might be on the rise, but someone needs to get these films to their audience. Marc Dupontavice stressed the importance of looking further than EU MEDIA strategies, and making co-productions with an eye to the audience out there.
It is a hard job, but somebody's got to do it.

Vassilis Kroustallis
Read More About: