Academic
"Propaganda, Ideology, Animation: Twisted Dreams of History" Publication Now Online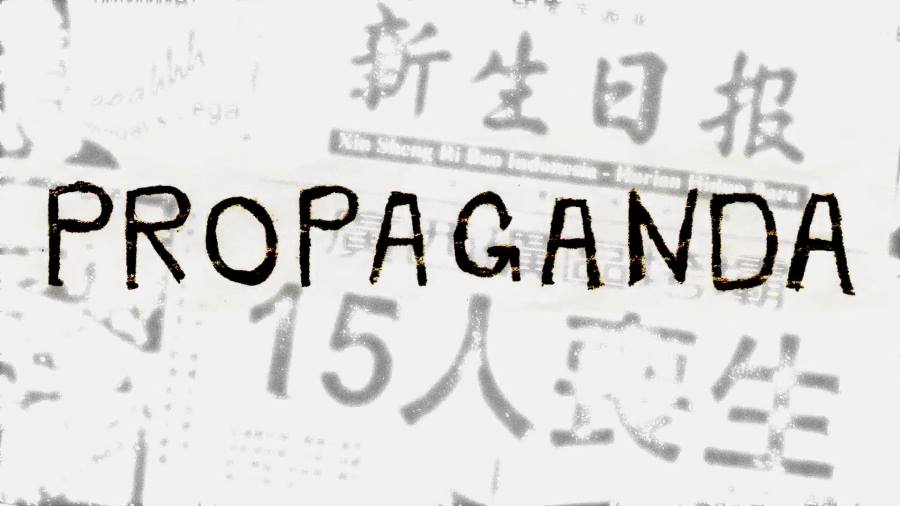 An array of animation scholars and professionals have contributed to the new, free and open-access academic publication on animation, Propaganda, Ideology, Animation: Twisted Dreams of History.
This is the book result of 2017 Krakow conference (23-24/11/2017) Twisted Dreams of History. V4 Perspective on Propaganda, Ideology and Animation (full programme here). The publication was published in co-operation with Fuundacja Promocji Kultury Artystycznej, Filmowej and  Etiuda&Anima Festival. Olga Bobrowska, Michał Bobrowski and Bogusław Zmudziński served as conference organizers and book editors,  while the whole project was supported by the International Visegrad Fund – Project.
The publication we present here can be treated as an invitation to ponder over the fascinating and powerful phenomenon, i.e. animated film's ability to be subordinated to various ideological dogma, and to eagerly covey standpoints deriving from different, even most cruel, political doctrines. The authors of this collective volume reflect upon animated film industry that complies with ideological requirements established in different times and cultural contexts, but the scholars, activists and filmmakers are also interested in examining the modes and manners in which animation may rebel against the toxic social and political reality. This attitude can be most directly found in Theodore Ushev's manifesto "Animation as a weapon" - Editors

Authors

Mikhail Gurevich (independent scholar, USA/ Russia)// Michał Bobrowski (Marie Curie-Skłodowska University in Lublin, Poland)// Michał Mróz (University of Warsaw, Poland)// Olga Bobrowska (Jagiellonian University in Krakow, Poland)// Magdalena Krzosek-Hołody (University of Warsaw, Poland)// Anna Ida Orosz (Budapest Eötvös Lóránd University, ELTE, Hungary)// Jiří Neděla (Palacký University, Olomouc, Czech Republic)// Bogusław Zmudziński (AGH University of Science and Technology in Krakow, Poland)// Midhat Ajanović Ajan  (University West in Trollhättan, Sweden)// Milen Alempijević (Cultural Centre of Čačak, Serbia)// Guo Chunning (Renmin University of China in Beijing)// Vassilis Kroustallis (Ionian University in Corfu, Greece)// Theodore Ushev (filmmaker, Bulgaria/ Canada)
About the publication

The presented monograph regards the history and contemporaneity of animated film through a prism of the ideological entanglement of this medium. The editors have invited film scholars and critics to reflect upon the dangerous liaisons between animation art and official propaganda.  Regardless of their ideological backbones, propaganda messages produced by the 20th and 21st century political systems were based upon rather similar theoretical and methodological assumptions. Intrinsically symbolic and synthetic language of animated film allows to observe rhetorical modes and indoctrination strategies in their purest form.
The authors of the collected papers study animated production against the background of historical and political contexts that include: Soviet and post-Soviet Russia, USA and Eastern European satellite countries during Cold War, Weimar Republic and Nazi Germany, People's Republic of China under Mao Zedong, Marshal Tito's Yugoslavia and its dramatic breakup, contemporary condition of European integration. The contributors represent cultural diversity and differentiated research approaches as they come from various academic and cultural environments (Poland, Czech Republic, Hungary, Serbia, China, Greece/Estonia, Russia/USA, Bulgaria/Canada, Bosnia and Herzegovina/Sweden). Next to the papers written by the scholars of highly acknowledged status in worldwide Animation Studies (e.g. Mikhail Gurevich, Midhat Ajanović Ajan), we publish articles of the young generation of academics and film culture activists (e.g. Anna Ida Orosz, Jiří Neděla), as well as a manifesto of the 2017 Oscar-nominated animated film artist Theodore Ushev.
The volume "Propaganda, Ideology, Animation" is a second part in the series "Twisted Dreams". The first one, "Obsession, Perversion, Rebellion. Twisted Dreams of Central European Animation" (2016), was focused on the dissident and counter-cultural features of animated film that undermine social and political taboos. We drew upon Theodor Adorno's famous claim that mass culture may be described as 'psychoanalysis in reverse' for its ultimate goal is to anesthetize the anguish of critical reflection and to immerse the masses in the void of collective vacuity. In the current volume we attempt to switch the perspective. The contributors were asked to proceed with critical investigations into the political factors determining production processes as well as the form and content of animation. Moreover, they were encouraged to study ideologies and political doctrines of the previous and current century's global regimes reflected in the mirror of animated productions. If mass culture is psychoanalysis in reverse, then propaganda can be called 'behaviourism at full speed', for it undertakes the task of controlling the behaviours of societies and nations.
From its very beginnings, animation has been used as a convenient channel to transmit ideology. Complex artistic works, educational children's films, simple commercials – all of them have been incorporated into propaganda apparatuses upholding various political systems. The engineers of social order developed its effectiveness and transformed it into a powerful weapon of agitation and manipulation. After a period of stagnation in the 1990s and 2000s, in the following decade, animated propaganda seems to have entered a Renaissance phase.
The echoes of 20th century propaganda reverberate in phantasmagoric discourses of populist prophets who unite their followers around great dualisms spread from inclusive values of pride and devotion to exclusive feelings of fear and hatred. Contemporary readers may benefit from discovering and deconstructing the propaganda messages, especially since the logic of the Cold War, based on absolute ideological polarization, has made its reappearance in the ideological war between European nationalisms and Islamic fundamentalisms, and in the escalating trade war between the USA and China.
Key words
Soviet and post-Soviet animation; Nazi Germany animated propaganda; Cold War era American live-action and animation; Maoist animation; Polish avant-garde and Polish School of Animation; documentary approach in Hungarian animation; Jan Švankmajer; Zagreb School of Animation; Serbian animation; Gender-oriented language of resistance in animation; European integration and co-productions; Animation as a weapon.
Book Details:
Editors: Olga Bobrowska, Michał Bobrowski, Bogusław Zmudziński
Publisher: AGH University of Science and Technology Press
Published in cooperation with: Fundacja Promocji Kultury Artystycznej, Filmowej i Audiowizualnej Etiuda&Anima
Language of publication: English// Number of pages: 256// ISBN 978-83-66016-81-1// Krakow 2019


Free access to publication
Printed copies of the publication are delivered for free to various European and worldwide cultural and educational institutions as well as to interested Readers upon request sent at This email address is being protected from spambots. You need JavaScript enabled to view it. (shipping costs are covered by the Reader). Additionally, it is possible to obtain a printed copy at the book presentations held on various animated film festivals and cultural events. Available number of copies is limited. Follow the route of the book presentations on Etiuda & Anima, Stop Trik festival
The publication is a part of the project "Twisted Dreams of History. V4 Perspective on Propaganda, Ideology and Animation", supported by the International Visegrad Fund – Project #21720353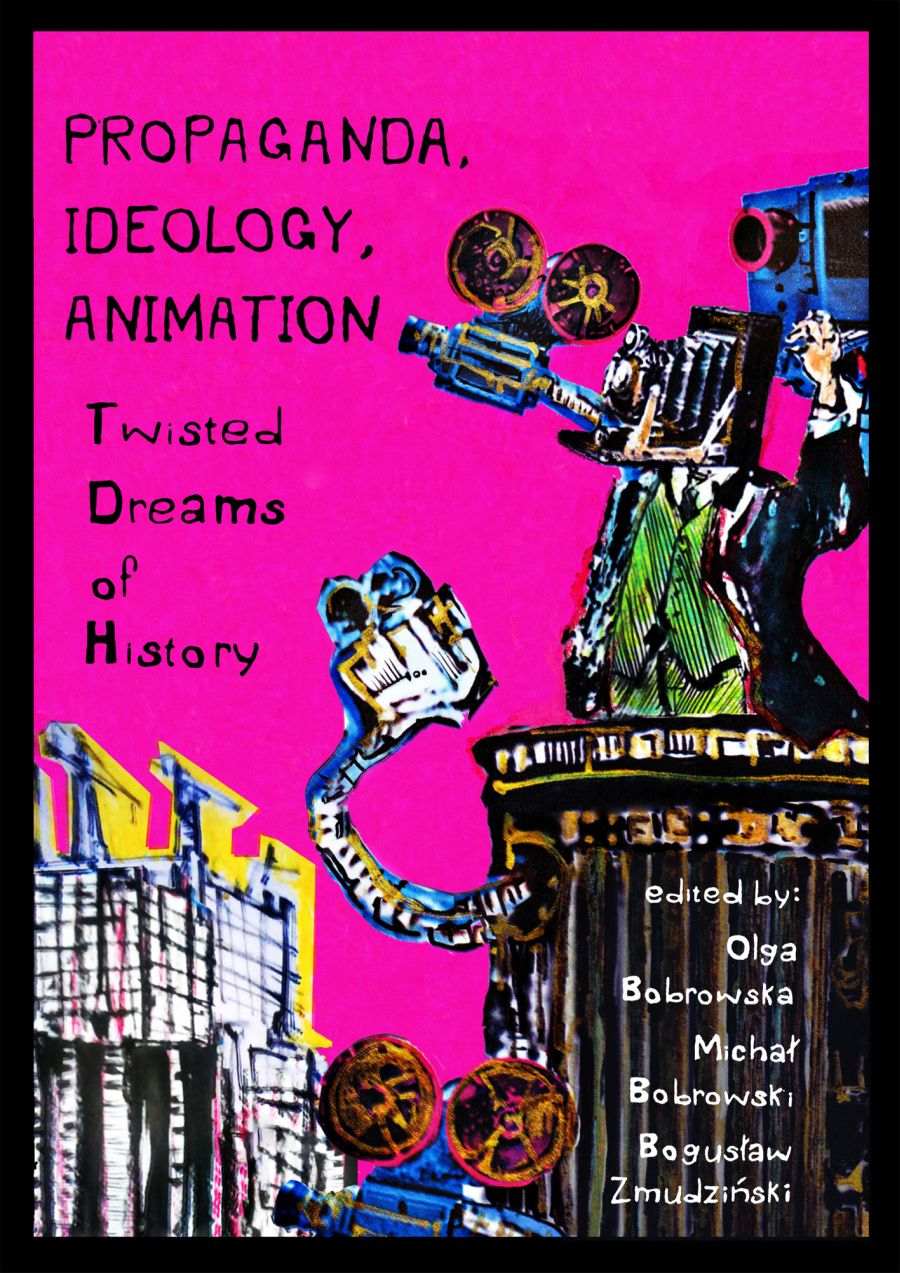 SIGN UP: Want to read more free articles like this? Sign up for Our Newsletter
Read More About: