Academic
Animation Scholar Rolf Giesen Gets Animafest Zagreb Award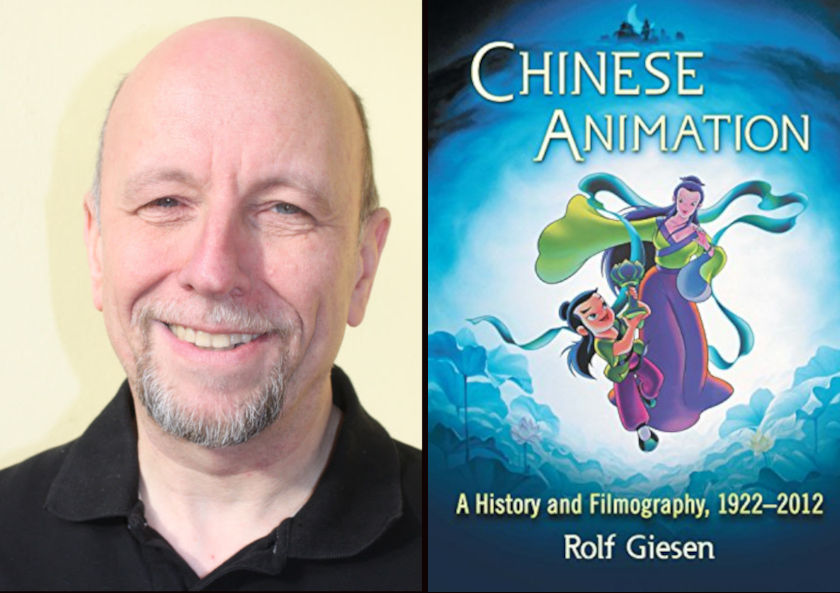 (press release)

World Festival of Animated Film - Animafest Zagreb Festival Council decided to present the 2022 Award for Outstanding Contribution to Animation Studies to one of the most important experts in animation, Rolf Giesen.
 
The Festival Council points out that "Rolf Giesen is a critic and scholar of very broad horizons, one of the most important global experts in animation and a significant researcher of similar creative possibilities of human imagination, such as special film effects (where animation is very much used), or fantasy and horror genres.
A magnificent connoisseur also of Zagreb's contribution to the making and screening of the finest international animation, he shared his knowledge with the world through numerous university and public lectures, museum and cinematheque exhibitions and shows, in monographic, historiographic and lexicographic books. He collaborated on educational films and shows, but first and foremost in his texts and books published in German and English he successfully covered the issues such as film education in the digital era.
His contributions to the insight regarding character building and acting in animation, as well as animation in Nazi Germany, big subjects such as Chinese animation (e.g. in the book 'Chinese Animation: A History and Filmography, 1922-2012)' and puppetry in animation – ranging from historical sources to digital revolution, from tricks in live action film to fully animated films (e.g. in the book Puppetry, Puppet Animation and the Digital Age). Present in many animation platforms and forums, Rolf Giesen is one of the beacons both for today's animation studies and for the coming generations."
The Award for Outstanding Contribution to Animation Studies will be presented to him at the 32nd World Festival of Animated Film - Animafest Zagreb, 6-11 June 2022.
Rolf Giesen will also be a keynote speaker at Animafest Scanner IX 2022 - Symposium for Contemporary Animation Studies which will take place 7-8 June 2022.
SIGN UP: Want to read more free articles like this? Sign up for Our Newsletter
Read More About: