News
Animation Director Priit Pärn Dismissed from the Estonian Academy of Arts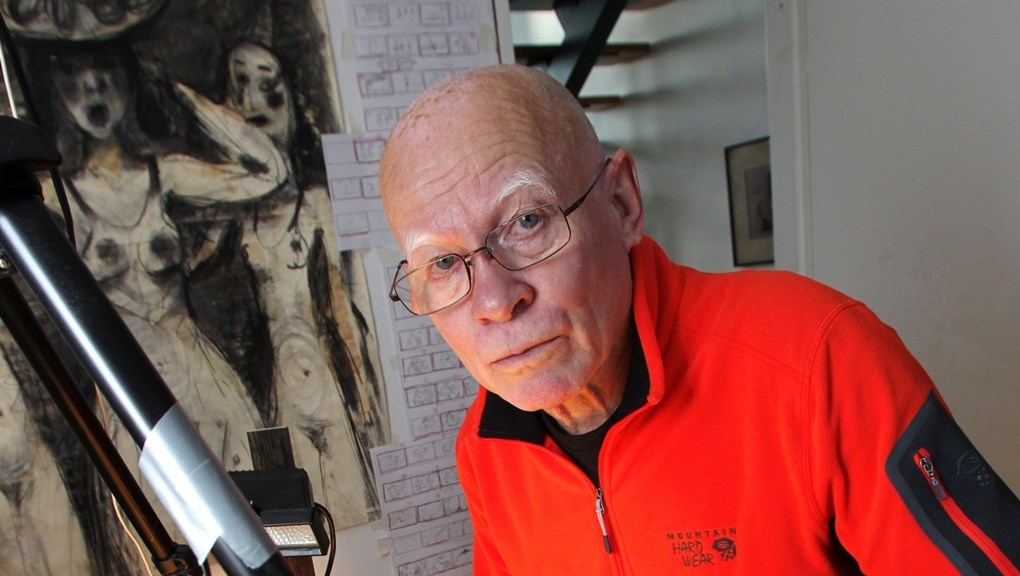 (Photo: Postimees/Scanpix)
 Priit Pärn needs no introductions to the European animation professionals, but his unique visual and narrative style with his David Lynch magical atmosphere is present even from his first film  Is the Earth Round?  (1977).
Breakfast on the Grass (1987), Hotel E (1991), 1895 (co-directed by Janno Põldma, 1995) and the definitive Night of the Carrots (1998) are some of his achievements. His latest Divers in the Rain (2010, co-directed wity Olga Pärn) won 18 international awards.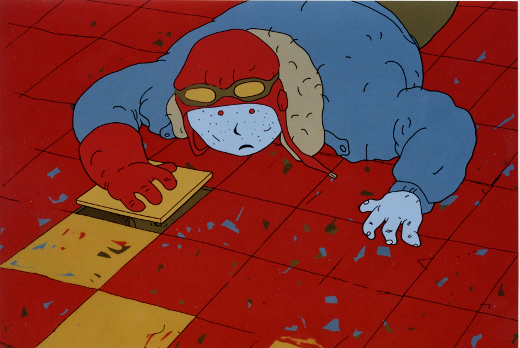 Night of the Carrots
Having received the Lifetime Achievement Award from Krakow Film Festival, Pärn was also Head of the Animation Department in the Estonian Academy of Arts.
However, he was suddenly dismissed from his duties two days ago (both as a teacher and a Head of the Animation Department), even though his contract was valid for three more years (he was elected in 2014).
At the request of the Dean of the Faculty of Fine Arts Andres Tali, Pärn had to go through a new academic evaluation process by the 21-member Council, whose decision was to dismiss the Estonian animation director.
Rector Mart Kalm claims the dismissal decision was a result of secret voting he could not control. Dean Andres Tali indicates that Pärn's desire to work closely with his partner Olga Pärn (a fellow animation director herself) complicated things.
On the other hand, Pärn himself blames the Dean's "unfair tactics"; he also accuses Kalm of telling him that his teaching methods were "narrow-minded and did not relate to contemporary art".
 The decision has caused furore to Estonian Academy of Arts animation students, most of which came to study animation there because of Pärn. Concern has also grown among animation professionals, including Chris Robinson, Daniel Šuljić, Anu-Laura Tuttelberg and Pedro Rivero.
 Regardless of the administrative hurdles and decisions, this seems a very quick decision on behalf of the Estonian Academy of Arts to make, taken just a few months before the 2016-17 academic year starts.

It also poses the need for the academic curriculum to change substantially as a consequence, let alone the inspiration that Pärn gave to many animation students to complete their own, unique films.
UPDATE 03/06: The Estonian Academy of Arts responds to the dismissal claims.
UPDATE 22/06: Animation students take a stand for Priit Pärn. 101 former and currrent students of Priit Pärn signed a statement sent to the Ministry of Culture and Ministry of Education and Research, and the media.
Priit Pärn has developed a unique method of teaching animated film, which prepares future animation directors to be aware of the different stages of producing an animated film.
Our common wish is that this teaching system would continue under competent supervisors, and in the near future we see Priit and Olga Pärn as the ones capable of carrying out this role.
As someone who has been taught by this method, I can state with conviction that it gives a solid support in the production of an animated film in any technique or style.
Vassilis Kroustallis
Read More About: