News
April and the Twisted World (Avril et un monde truqué) Gets a Nov 2015 Release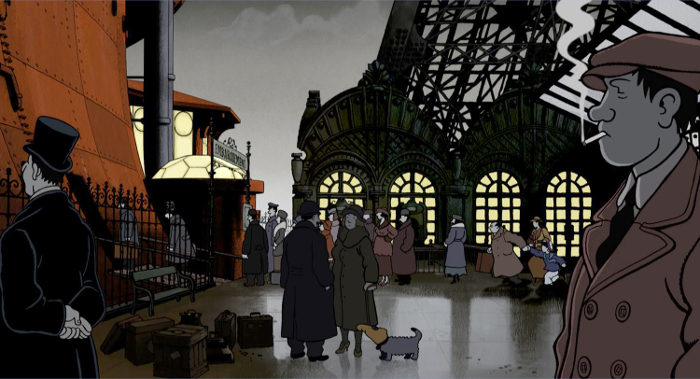 April and the Twisted World (Avril et un monde truqué) is a 2D/3D feature film produced by Je Suis Bien Content (responsible for Persepolis and Day of the Crows) , STUDIOCANAL, Kaïbou Production in Canada and Need Productions in Belgium.
Based on a graphic novel by the French Jacques Tardi , whose WWI cultural memory has haunted many of the 30+ graphic novels he has written (and won two Eisner Awards in 2011), A Rigged World is a highly interesting sci-fi urban film.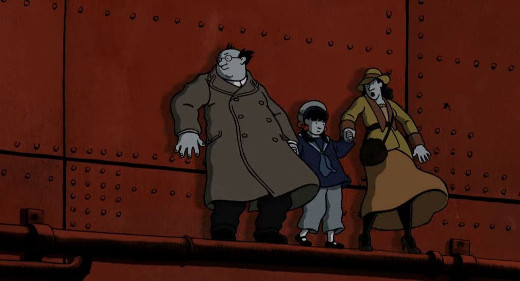 In 1941 France, when the country fell asleep in the 19th century and is now under the control of Napoleon VI and the Steamer, scientists are mysteriously disappearing. A young girl named April sets off to find her parents, both of whom are scientists in an environment of adventure and mystery.   Oscar-winner Marion Cotillard voices Avril, whereas the rest of the cast  is comprised by the French Jean Rochefort, Belgian actors (Bouli Lanners, Olivier Gourmet, and Anne Coesens), and Canadian (Marc-André Grondin) actors.
The visual look and the mystery line of the project (co-directed by Christian Desmares and Franck Ekinci) bears strong resemblance to the Hergé's Tintin detective; yet here the setting is more urban sci-fi and quirky than good old-fashioned mystery tou
Talking during the 2014 Annecy festival, JSBC co-founder (along with Franck Ekinci) and film producer Marc Jousset explains the difference between this project and the hand-made Persepolis, also based on a graphic novel.
For Tardi's project we began by making a pilot in traditional animation but we soon realised that for logistics reasons it would be too much to try to produce a feature such as this using traditional animation. So the digital option was an obvious choice even if Tardi's drawing style is highly spontaneous and we needed to be sure we could reproduce it in animation.
Under Tardi's own guidance and monthly meetings, production soon enlisted ToonBoom Harmony software for the estimated 9 M€ budget animated feature. The animation production process has been split between Paris (JSBC), Canada (3D animation handled by TTK) and Belgium (Waooh! studio for the background and set designs, working with the French Lille-based Tchack company).
At present, the project is in the animation stage, while compositing is the job of the Belgian Digital Graphics studio. The French release of April and the Twisted World is scheduled for  2 December 11 November 2015. The world premiere of the film will be at the 2015 Annecy festival.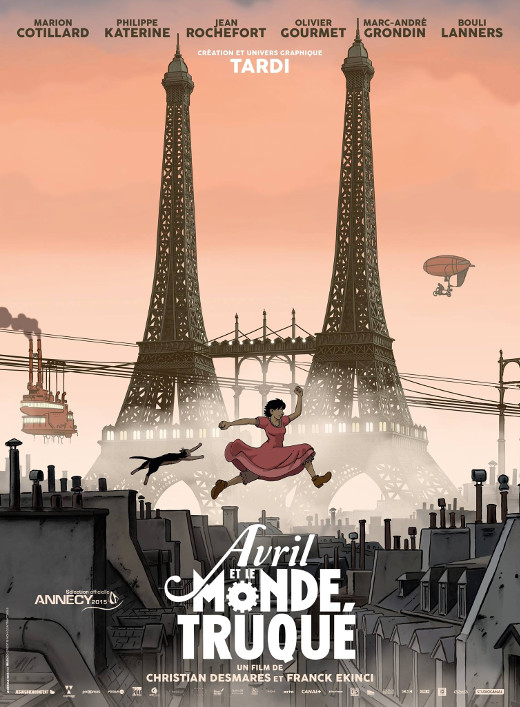 Read More About: