News
Avi Ofer wins Annecy-Dailymotion contest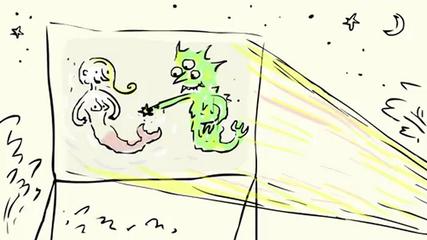 Avi Ofer's short Feet in the Water, Head in the Movies has won the "+ de courts ! Online Animation Film Contest by Annecy" competition organised by Dailymotion and the Festival in association with Cartoon Network Studios.
Israeli illustrator and animator Avi Ofer was  born in 1975 in Tel-Aviv.  He is experienced in projects for a variety of media, including book and editorial illustration as well as direction of animated films, both commissioned and independent. This competition features animated films no longer than 5 minutes, on video, on the same topic: "Feet in the water, head in the movies".
All short films competing were  posted online on the Dailymotion channel of the Annecy Festival.  A preliminary vote by Internet users  was followed by a  jury selection of the 3 candidates for the award, before the final winner was revealed.
The 2013 Annecy festival takes place from 10-15 June (Annecy, France)
Read More About: