20 Animated Features for the 2015 Oscars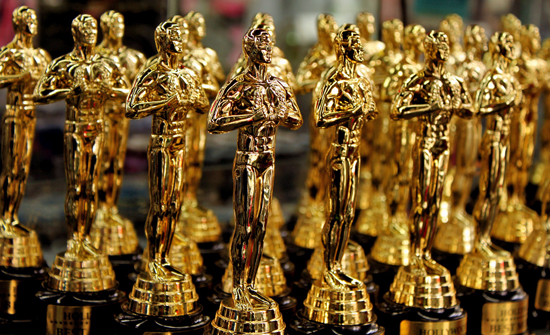 2 French features, the French/Belgian  Miniscule: The Valley of Lost Ants and Jack and the Cuckoo-Clock Heart [read the review] are among the films nominated.
Tomm Moore's sophomore feature after his Oscar-nominated  The Secret of Kells, Song of the Sea features among the list.
Two US indie features compete: Bill Plympton's new feature Cheatin' and US/Latvian animator Signe Baumane has her own Rocks in my pockets in the consideration list.
Studio Ghibli's Tale of the Princess Kaguya seems a strong contender for the upcoming nominations, along with major US entris (Big Hero 6, THe Boxtrolls, How to Train Your Dragon 2).
The submitted features, listed in alphabetical order, are:
"Big Hero 6" (Disney)
"The Book of Life" (Reel Fx)
"The Boxtrolls" (LAIKA)
"Cheatin'" (Plymptonons)
"Giovanni's Island" (Produktion I.G.)
"Henry & Me" (Reveal Animation Studios)
"The Hero of Color City" (Exodus Film Group)
"How to Train Your Dragon 2" (Dreamworks)
"Jack and the Cuckoo-Clock Heart" (EuropaCorp)
"Legends of Oz: Dorothy's Return" (Summertime Entertainment)
"The Lego Movie"  (Village Roadshow Pictures)
"Minuscule – Valley of the Lost Ants" (Futurikon)
"Mr. Peabody & Sherman" (Dreamworks)
"Penguins of Madagascar" (Dreamworks)
"The Pirate Fairy" (DisneyToon Studios)
"Planes: Fire & Rescue" (Disney)
"Rio 2" (Blue Sky Studios)
"Rocks in My Pockets" (Signe Baumane)
"Song of the Sea" (Cartoon Saloon)
"The Tale of the Princess Kaguya" (Studio Ghibli)
Submitted features must fulfill the theatrical release requirements (a screening week in LA) and comply with all of the category's other qualifying rules before they can advance in the voting process.
At least eight eligible animated features must be theatrically released in Los Angeles County within the calendar year for this category to be activated. Films submitted in the Animated Feature Film category also may qualify for Academy Awards in other categories, including Best Picture, provided they meet the requirements for those categories.
Signe Baumane's Rocks in my Pockets is such an example, for it is also Latvia's entry for Best Foreign Film.
 The 87th Academy Awards nominations will be announced live on Thursday, January 15, 2015, at 5:30 a.m. PT in the Academy's Samuel Goldwyn Theater. The Oscars® will be held on Sunday, February 22, 2015, at the Dolby Theatre® at Hollywood & Highland Center® in Hollywood.
Read More About: