40th Student Academy Awards: Animation winners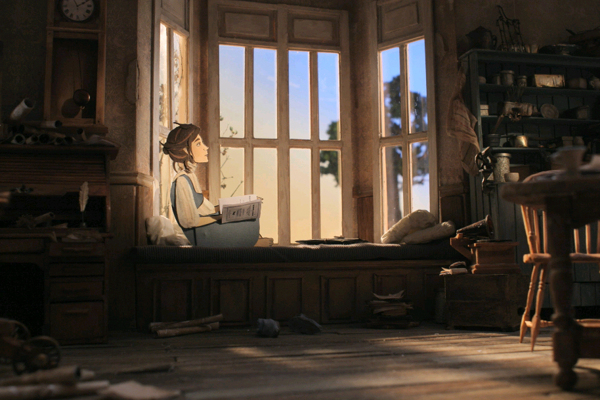 Ringling College of Arts and Design and CalArts University shared the honors in the 40th Student Academy Awards, in the category of animation.
The 2013 Student Academy Award were awarded to:
"Dia de los Muertos," Lindsey St. Pierre and Ashley Graham, Ringling College of Art and Design (Gold Medal)

"Will," Eusong Lee, California Institute of the Arts (Silver Medal)

"Peck Pocketed," Kevin Herron, Ringling College of Art and Design (Bronze Medal)
Dia de los muertos (Lindsey St. Pierre and Ashley Graham) is the story of a girl who gets into adventures during the local holiday of celebrating the dead. The film was completed via a Kickstarter campaign.
Will by Eusong Lee is a heartbreaking story of a father and his daughter during 9/11.  Peck Pocketed  (Kevin Herron) tells the story of a bird who needs a luxury life.
See the video of awarding Dia De los Muertos, presented by Quvenzhané Wallis
The foreign film category, which comprised both animated and live-action films, had the animator Kristina Yee win with Miss Todd (NFTS, UK), about the first woman to design an airplane (see video below).
Kristina Yee won the gold medal in her category. It was the first time that an animated film won in the foreign language category at the Student Academy Awards.
U.S. students competed in one of three regional competitions. Each region is permitted to send to the Academy up to three finalists in each of the four categories. The Student Academy Awards Executive Committee screened and voted on the finalists in the Foreign Film category.
The Academy established the Student Academy Awards in 1972 to support and encourage excellence in filmmaking at the collegiate level. Past Student Academy Award® winners have gone on to receive 46 Oscar® nominations and have won or shared eight awards. Notable alums include John Lasseter, Pete Docter, Robert Zemeckis, Trey Parker and Spike Lee.
The 40th Student Academy Awards ceremony was held on June 8, at 7:30 p.m. at the Academy's Samuel Goldwyn Theater in Beverly Hills.
Watch the winning animated films/trailers below:
Read More About: