A Love Story Wins BAFTA for Best British Short Animation
Anushka Kishani Naanayakkara (second to right), along with producer Khaled Gad (left), and co-writer Elena Ruscombe-King (right) at the BAFTA British Academy Film Awards (Royal Albert Hall, London, 12.2. 2017. (c) AFP / Ben Stansal
 At the  2017 EE British Academy Film Awards, Kubo and the Two Strings (Travis Knight dir., LAIKA) have won the award for Best Animated Feature. Yet, a student film also shone and took home the Best British Animated Short BAFTA Award.
In the puppet film A Love Story, two creatures fall in love, weaving a colourful world together. But when darkness threatens to consume one of them, the other must fight to stay together, or risk being torn apart.
 Made as part of the M.A. animation programme at the National Film and Television School (UK), Anushka Kishani Naanayakkara's film was made within one year, using a 7 layered multi-plane, and 2 rigged puppets.
 In her BAFTA award speech, Anushka Kishani Naanayakkara vividly illustrated some of the harsh realities independent animators have to face:
 I haven't prepared a speech. I just ...I just want to say that, as filmmakers, I realise that I have become quite shameless in the amount of favours I ask from people and it's crazy. We borrowed some lights for three months, we kept them for ten months and, you know, that's what brought us here. So many people have just gone beyond to help us get here. Even this dress that I am wearing tonight, someone sewed it. So I just want to say: thank you so much for supporting us...

The other (equally worthy) BAFTA nominees were THE ALAN DIMENSION (Jac ClinchJac Clinch dir.) and Tough (Jennifer Zheng dir.)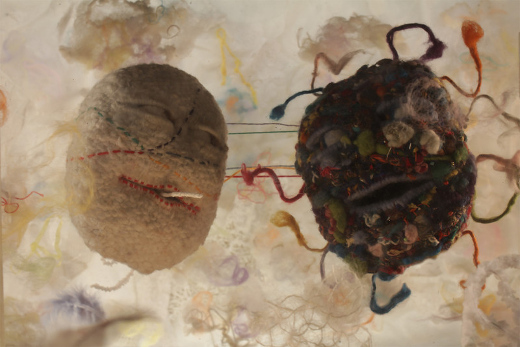 Read More About: