Genius Loci, Uncle Thomas Nominated at the European Film Awards 2020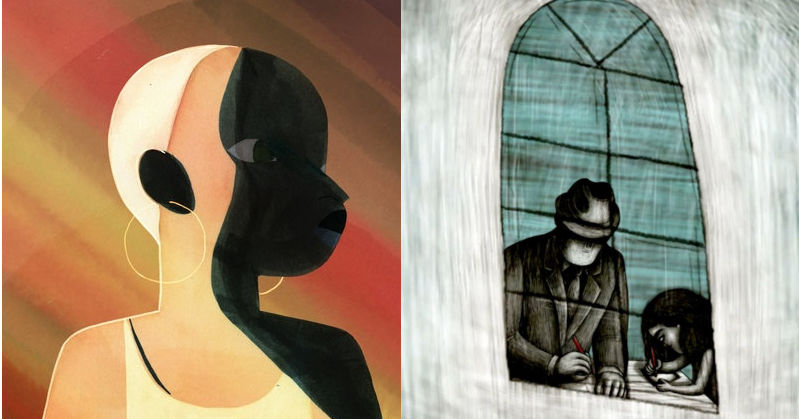 The European Film Academy and EFA Productions, in a virtual event presented jointly with the Seville European Film Festival announced the nominations for the 33rd European Film Awards.
Two animated shorts were among the 5 short films nominated for Best European Short Film.

GENIUS LOCI, France, animation, 16 min
DIRECTED BY Adrien Mérigeau
WRITTEN BY Adrien Mérigeau & Nicolas Pleskof
PRODUCED BY Amaury Ovise

One night, Reine, a young loner, sees within the urban chaos a mystical oneness that seems alive, likesome sort of guide.
UNCLE THOMAS, ACCOUNTING FOR THE DAYS
TIO TOMÁS, A CONTABILIDADE DOS DIAS
Portugal/Canada/France
WRITTEN & DIRECTED BY Regina Pessoa
PRODUCED BY Abi Feijó, Julie Roy & Reginald de Guillebon
A tribute to the director's uncle Thomas, a humble man with a simple and anonymous life. This is her acknowledgment how one does not have to be "somebody" to become exceptional in other's eyes.

The two animation films will be joined in the short film category with three more live-action shorts:  ALL CATS ARE GREY IN THE DARK (Lasse Linder, Switzerland), PAST PERFECT (dir. Jorge Jácome, Portugal), SUN DOG (dir. Dorian Jesper, Belgium/ Russia).


The 5 other animated films previously in the shortlist (but not nominated) include: 
CARNE, Spain/Brazil, animated documentary, 12 min DIRECTED BY Camila Kater
IT WASN'T THE RIGHT MOUNTAIN, MOHAMMAD, France, animation, 29 min WRITTEN & DIRECTED BY Mili Pechere
MEMORABLE, France, animation, 13 min, WRITTEN & DIRECTED BY Bruno Collet
THE TIGER WHO CAME TO TEA UK, animation, 24 min DIRECTED BY Robin Shaw
TO THE DUSTY SEA 

À LA MER POUSSIÈRE France, animation, 12 min WRITTEN, DIRECTED & PRODUCED BY Héloïse Ferlay
More than 3,800 EFA Members will now vote for the winners who will be presented in a series of virtual events from 8 to 12 December for the 33rd European Film Awards. 
SIGN UP: Want to read more free articles like this? Sign up for Our Newsletter