7 Animation Shorts at the European Film Awards 2020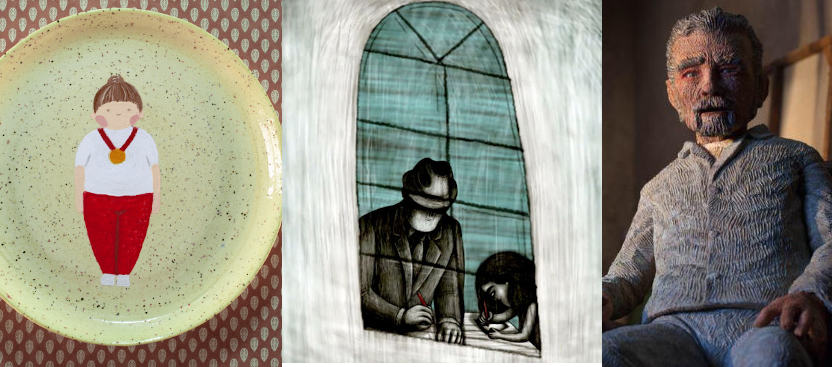 The EFA Short Film Candidates are selected in co-operation with a series of film festivals throughout Europe. At each of these festivals, an independent jury presents one of the European short films in competition with a candidacy in the short film category of the European Film Awards. 
The 7 animation candidates (out of 24 short films nominated) are:

FLESH CARNE, Spain/Brazil, animated documentary, 12 min
DIRECTED BY Camila Kater
WRITTEN BY Camila Kater & Ana Julia Carvalheiro
PRODUCED BY Chelo Loureiro & Livia Perez
Candidate of Valladolid International Film Festival

GENIUS LOCI, France, animation, 16 min
DIRECTED BY Adrien Mérigeau
WRITTEN BY Adrien Mérigeau & Nicolas Pleskof
PRODUCED BY Amaury Ovise
Candidate of Kurzfilm Festival Hamburg
IT WASN'T THE RIGHT MOUNTAIN, MOHAMMAD, France, animation, 29 min
WRITTEN & DIRECTED BY Mili Pecherer
PRODUCED BY Bertrand Scalabre
Candidate of Berlin International Film Festival

MEMORABLE, France, animation, 13 min
WRITTEN & DIRECTED BY Bruno Collet
PRODUCED BY Jean-François Le Corre & Mathieu Courtois
Candidate of Tampere Film Festival
THE TIGER WHO CAME TO TEA UK, animation, 24 min
DIRECTED BY Robin Shaw
WRITTEN BY Joanna Harrison
PRODUCED BY Ruth Fielding & Camilla Deakin
Candidate of Encounters Film Festival
TO THE DUSTY SEA À LA MER POUSSIÈRE France, animation, 12 min
WRITTEN, DIRECTED & PRODUCED BY Héloïse Ferlay
Candidate of Motovun Film Festival
UNCLE THOMAS, ACCOUNTING FOR THE DAYS / TIO TOMÁS, A CONTABILIDADE DOS DIAS Portugal/Canada/France, animation, 1§ min
WRITTEN & DIRECTED BY Regina Pessoa
PRODUCED BY Abi Feijó, Julie Roy & Reginald de Guillebon
Candidate of Riga International Film Festival
The participating festivals will now nominate five short films from the list. Afterwards, the 3,800 EFA Members – film professionals from all over Europe – will vote for the overall winner that will be presented at the 33rd European Film Awards Ceremony.
SIGN UP: Want to read more free articles like this? Sign up for Our Newsletter