Annie Nominations with a European Touch

It has to be said. It came as no surprise that the Best Indie feature category in the Annie Awards rightly featured 2 fine European animation features, I Lost My Body (Jérémy Clapin ) and Buñuel in the Labyrinth of the Turtles (Salvador Simo). The category itself was instituted in the 44th Annie Awards (winner: The Red Turtle) to distinguish from the US studio animated blockbusters.
Best Indie Feature
Buñuel in the Labyrinth of the Turtles, Sygnatia, Glow, Submarine, Hampa Animation Studio
I Lost My Body, Xilam for Netflix
Okko's Inn, Madhouse
Promare, TRIGGER, XFLAG
Weathering With You, Toho Co., LTD. / STORY Inc. / CoMix Wave Films
Jérémy Clapin's 3D feature also received 5 additional nominations for Best Writing, Directing (Jérémy Clapin),  Music [Dan Levy], Storyboarding (Julien Bisaro and Jérémy Clapin).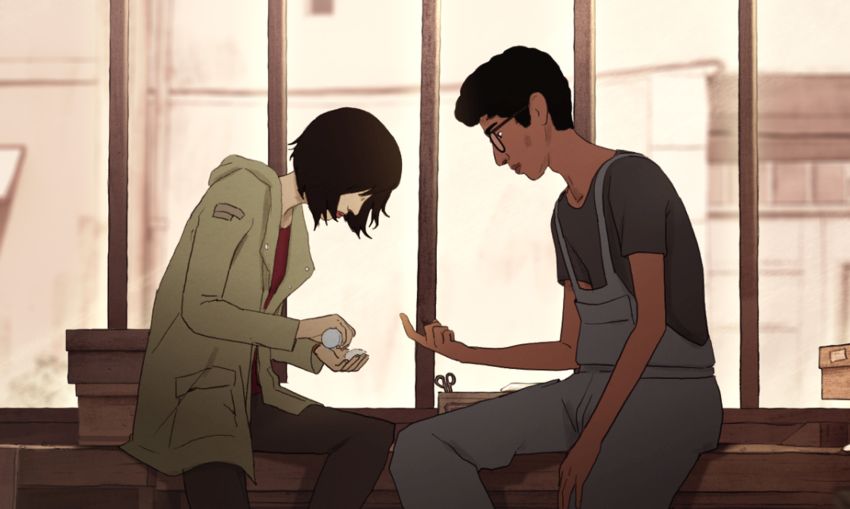 Away by Gints Zilbalodis did not make it to the 5 indie features, but Zilbalodis himself grabbed a nomination for Best Music (check the soundtrack on Spotify).
In the main categories, it was to be expected that Frozen II and Missing Link were to lead the contender at the 47th annual Annie Awards (eight nominations each). The 2D Klaus by Sergio Pablos follows with 7 Annie Award nominations. 6 Annie noms were reserved for Pixar's Toy Story 4, the same number for Dreamworks' sequel How to Train Your Dragon: The Hidden World.
Yet, the biggest welcome surprise in the the 47th Annie Awards nominations was the Best Short Subject, which (unlike most of the recent Oscar corresponding nominees' list) now looks like a very acclaimed animation festival line-up of films - and all of them European. Have a look.
Acid Rain, Tomek Popakul, Animoon  (Our film review)
DONT KNOW WHAT, Thomas Renoldner (Our presentation and review)
Je sors acheter des cigarettes, Osmar Cerfon Miyu Productions (Our presentation and review)
Purpleboy, Alexandre Siqueira, Bando à Parte, Rainbox Productions, Ambiances...asbl, Luna Blue Film (our review) 
Uncle Thomas: Accounting for the Days, Regina Pessoa, Ciclope Filmes, National Film Board of Canada, Les Armateurs (our review)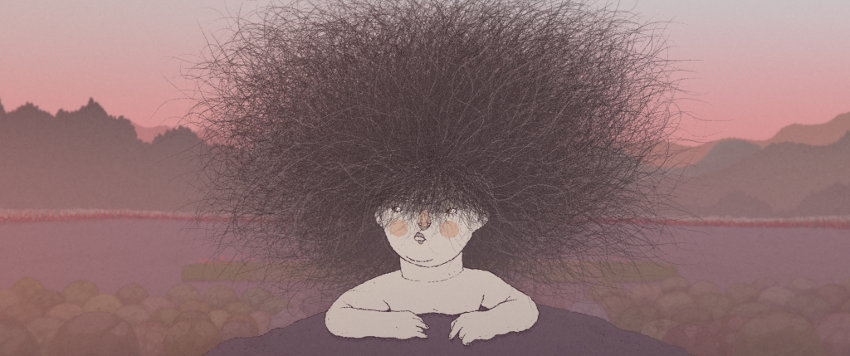 Purpleboy
Last year's nominations for the same category literally prepared the field. The rule changes in the Annie Awards now foster a close relationship with four animation festivals, whose winners enter directly the race -but of course, they still have to be voted for by the relevant Annies selection committees. Individual ASIFA-Hollywood members can also nominate a single film for consideration, apart from the studios and production companies.
DONT KNOW WHAT by Thomas Renoldner was the winner at Ottawa International Animation Festival, while Acid Rain by Tomek Popakul won the Grand Prix at Animafest Zagreb. Both Memorable by Bruno Collet (the Annecy winner) and The Blissful Accidental Death by Sergiu Niculici (the Hiroshima winner) did not make the final cut. Yet the three other films (Uncle Thomas, Je sors acheter des cigarettes, Purpleboy) are festival regulars and awardees as well.
I'm so, so, so Happy and Thankful, I would like to express my Gratitude to ASIFA-Hollywood for this recognition for my movie... I am very touched, Thank you so Much!!!! - Regina Pessoa

Now I really DONT KNOW WHAT to say. Nominated for a film I edited on my laptop in my spare time.... I feel a bit dizzy now. - Thomas Renoldner
So, here's the case: the winner of Best Short Animated Subject at the 47th Annie Awards will be a European production or co-production, no matter what.
This year saw a 20 percent increase in submissions with over 1,900 worldwide entries. That was a lot of work for our nomination committees and they have come up with a wide and varied selection for our members to vote on, including films using a vast array of techniques, designs, and storytelling points of view which will make this year's Annie ballot both interesting and full of insight into the creative possibilities of our art form, Frank Gladstone, ASIFA-Hollywood Executive Director.
The fact that Jeannette Bonds, artistic director of GLAS festival (Berkeley), is also awarded the June Foray award for her contributions in the animation festival circuit, further testifies that ASIFA-Hollywood really wants to strengthen its own bonds with international animation festivals and their professionals.
Here are the nominations for the Best Student Film. A stop-motion film placed in Colombia (Con Fuerza, Andrés Eduardo, Savannah College of Art and Design competes with the lyrical Gravedad (Filmakademie Baden-Württemberg), a Gobelins film (Un diable dans la poche, Antoine Bonnet and Mathilde Loubes) and a Sheridan college film (The Fox & The Pigeon, Michelle Chua).

Best Student Film
Con Fuerza, Andrés Eduardo
Gravedad, 

Matisse Gonzalez

The Fox & The Pigeon, Michelle Chua
Un diable dans la poche, Antoine Bonnet and Mathilde Loubes
Three Winsor McCay Award recipients have been selected by the ASIFA-Hollywood Board of Directors for their industry careers – Satoshi Kon (posthumously), Japanese film director, animator, screenwriter and manga artist; Henry Selick, stop motion director, producer and writer who is best known for directing the stop-motion animation films The Nightmare Before Christmas, James and the Giant Peach, and Coraline; and Ron Clements &John Musker, animators, animation directors, screenwriters and producers of one of the Walt Disney Animation Studio's leading director teams.
The  Ub Iwerks Award will be presented to Jim Blinn, computer scientist who first became widely known for his work as a computer graphics expert at NASA's Jet Propulsion Laboratory (JPL), particularly his work on the pre-encounter animations for he Voyager project.
This mixing of US awards with international animation festivals in the Annie Awards would have been unthinkable 5 or 10 years ago. It's a step in the right direction, and a development to watch.
Voting starts 1st January 2020. The Annie Awards™ cover 36 categories and include Best Animated Feature, Best Animated Feature-Independent, Special Productions, Commercials, Short Subjects, Student Films and Outstanding Individual Achievements, as well as the honorary Juried Awards. The winners will be announced at a black tie ceremony on Saturday, January 25, 2020 at UCLA's Royce Hall. A pre-reception and press line begins at 4:30 p.m. at the front of Royce Hall with the ceremony following at 7:00 pm. A post-show celebration immediately follows the ceremony. All events will be held at Royce Hall.
SIGN UP: Want to read more free articles like this? Sign up for Our Newsletter