Klaus, Grandad Was A Romantic Win 2020 BAFTA Awards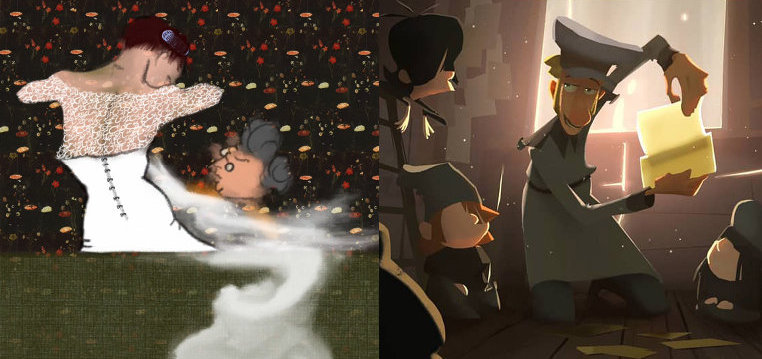 The 2D Klaus animation feature by Sergio Pablos (SPA Studios, producer: Jinko Gotoh)  won both Disney (Frozen 2), Pixar (Toy Story 4) and Aardman (Shaun the Sheep Movie: Farmageddon) in the 2020 BAFTA Awards. The Netflix Spanish film is about the unlikely friendship between a selfish postman and a reclusive toymaker, and effectively tells the origin story of Santa Klaus.
Here's the Klaus press conference with Sergio Pablos and Jinko Gotoh:
In short animation, the film by Tehran-born Maryam Mohajer won the BAFTA Award for British Short Animation with Grandad Was A Romantic. The film presents a story of a child documenting the love life of her Grandad – a man who has a reputation for being a passionate romantic. She tells the story of how her Grandad came across a picture of her Granny for the first time, and decided in that moment that she must be the love of his life. He marries her, and they start a family together, but Grandad's boundless romance never dies. It will take him in unforeseen directions.
View he BAFTA acceptance speech by Maryam Mohajer: 
The other two nominated animation shorts were:


IN HER BOOTS Kathrin Steinbacher
THE MAGIC BOAT Naaman Azhari (producer: Lilia Laurel)
The EE British Academy Film Awards, which recognise the very best in film of the past year, took place on Sunday 2 February at the Royal Albert Hall, London. 
SIGN UP: Want to read more free articles like this? Sign up for Our Newsletter
Read More About: