'My Sunny Maad', 'Granny's Sexual Life' Animation Films Get César 2023 Honors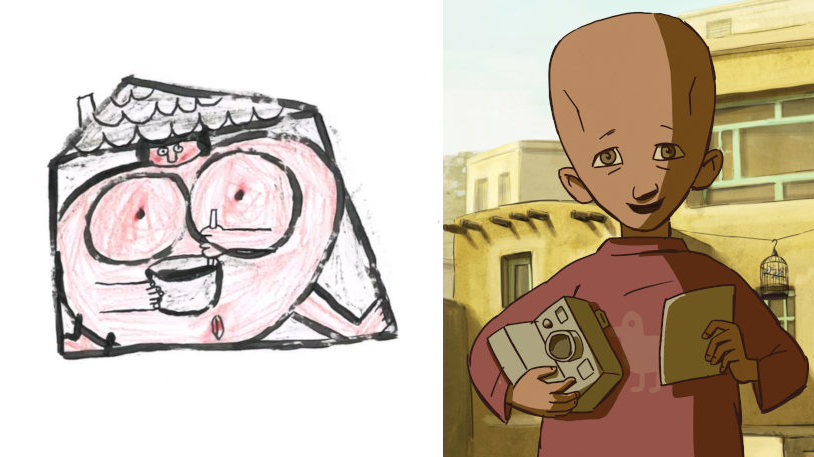 The César Award night (24 February 2023) proved to be a safe haven for non-French animation directors, who decided to team up with French producers.
In both the Best French animation feature and Best French animation short, two non-French directors won the prize. The Czech director Michaela Pavlátová won the César for Best French Animation Feature for 'My Sunny Maad'; while the Slovenian director Urška Djukić who teamed up with the French director Émilie Pigeard, won jointly for the animation documentary 'My Granny's Sexual Life'. 
The French producer in 'My Sunny Maad' was Ron Dyens (Sacrebleu Productions) -the film was also co-produced by Negativ Film Productions and Slovakia's BFILM. On the other hand, 'My Granny's Sexual Life' was produced (on the French side) by Olivier Catherin, Nidia Santiago & Edwina Liard (IKKI Films) - along with Studio Virc.
'My Sunny Maad',  based on the Czech journalist Petra Procházková's novel 'Frišta', details the story of a Russian-Tadjik woman, which falls in love with an Afghan guy and they decide to get married and live in his home country.
We wrote in our review: 'a well-crafted and almost alarming film'
The other nominees:
Ernest and Celestine: A Trip to Gibberitia, dir. Jean-Christophe Roger, Julien Chheng, pr. Damien Brunner, Didier Brunner
Little Nicholas: Happy As Can Be, dir. Amandine Fredon, Benjamin Massoubre, pr. Aton Soumache
The animation short 'Granny's Sexual Life' has already won the Best European Short Film in the 2022 EFA Awards, and again talks about the experiences of women -in a different setting, but also relatable.
Four old women, reflect on their memories of old times when they were young and how different the relationships between men and women were back then. Their voices merge into one single voice, that of the grandmother Vera, who tells her story in proper detail. A trip into grandmother's youth and the memories of her intimate life illustrate the status of Slovenian women in the first half of the 20th century.
The other nominees:
Câline, dir. Margot Reumont, pr. Benoît Ayraud
Noir-Soleil, d

ir. Marie Larrivé, pr. Nicolas De Rosanbo, Céline Vanlint
The 48th edition of the César Awards took place on 24 February 2023.
SIGN UP: Want to read more free articles like this? Sign up for Our Newsletter