Daughter Wins at the 2019 Student Academy Awards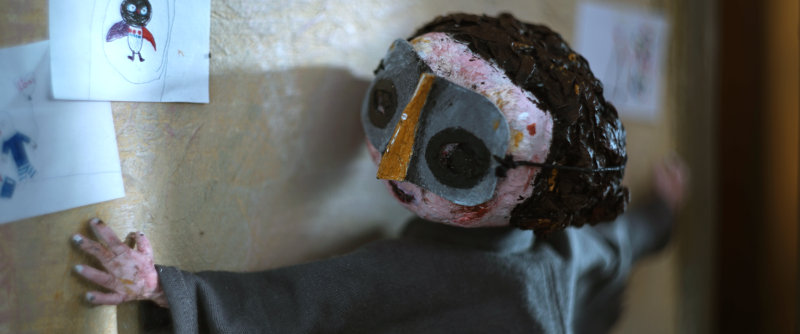 Since 1972, Student Academy Awards support films from student filmmakers (animation and live-action). Recent years have expanded this area to non-US Universities, which gives a more diverse feel to the celebrated prizes in their student version.
A Czech puppet film was the winner in Animation (International Film Schools competition). The puppet drama Daughter by Daria Kashcheeva from FAMU - Film and TV School of the Academy of Performing Arts in Prague, and a co-production of MAUR Film won the prize.
In a hospital room, the Daughter recalls a childhood moment when as a little girl she tried to share her experience with an injured bird with her Father. A moment of misunderstanding and a lost embrace has stretched into many years all the way to this hospital room, until the moment when a window pane breaks under the impact of a little bird.
Inspired by Lars von Trier and the Dardenne brothers, Kascheeva uses hand-held camera to mirror internal emotions to outward action. In her own statement, Kascheeva thanks FAMU Academy for both the opportunities offered, but also for the trust and the lack of time pressure in devoting a single year to complete the film. She also thanked MAUR Film for their gentle introduction to the professional animation world (the full statement in Czech)
ξ
The Academy voted 16 students as winners of the 46th Student Academy Awards competition, with a total of 1,615 entries from 255 US and 105 international colleges and universities.
2 other European animation projects were selected in the animation category - The Ostrich Politic by Mohamad HOUHOU (Gobelins, l'école de l'image - France) and Love Me, Fear Me by Veronica Solomon (Film University Babelsberg KONRAD WOLF), with Martin Smatana's The Kite being included in the semi-finalist process
In the US schools animation category, the winners are:
Aviv Mano, "Game Changer," Ringling College of Art and Design
Kalee McCollaum, "Grendel," Brigham Young University
Emre Okten, "Two," University of Southern California
All Student Academy Award-winning films are eligible to compete for 2019 Oscars® in the Animated Short Film, Live Action Short Film or Documentary Short Subject category. 
Daughter has its premiere in the North American continent at the prestigious Toronto International Film Festival (TIFF) in the section Short Cuts. At the festival it will be shown with other Czech representatives, Nabarvené ptáče (The Painted Bird) by Václav Marhoul and the series Bez vědomí (The Sleepers) by Ivan Zachariáš.
The Academy established the Student Academy Awards in 1972 to support and encourage excellence in filmmaking at the collegiate level. Past Student Academy Award winners have gone on to receive 62 Oscar nominations and have won or shared 11 awards. Past winners include Pete Docter, Robert Zemeckis, Patricia Riggen, Cary Fukunaga, Patricia Cardoso and Spike Lee. This year's awards will take place on October 17, 2019 at the Samuel Goldwyn Theater. Advance tickets are required.
SIGN UP: Want to read more free articles like this? Sign up for Our Newsletter
Read More About: