'Flee' Animation Feature Wins Both European Animated Feature and European Documentary Film Awards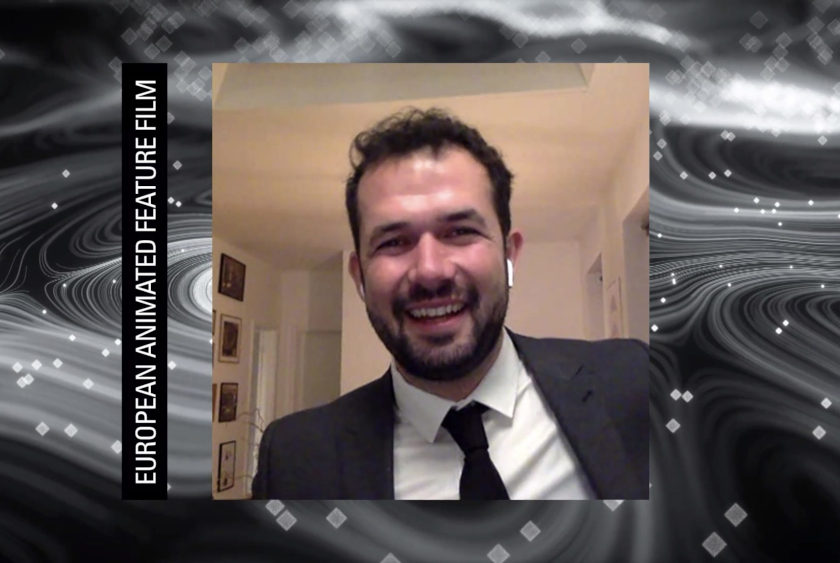 Getty Images / Getty Images for EFA
It was a triple crown for the 83-minute film the Danish Jonas Poher Rasmussen. 'Flee', a 4-country co-production between Final Cut for Real and Sun Creature (Denmark), Vivement Lundi! (France), MostFilm (Sweden) and MerFilm (Norway).
The animation documentary film which tells of a story of a 36-year-old Afghanistan child immigrant in Denmark, won the European Animated Feature 2021; it also won the European Documentary 2021; he had also previously won the European University Film Award.
FLEE is the true story about a man's need to confront his past in order to truly have a future. Amin arrived as an unaccompanied minor in Denmark from Afghanistan. Today, at 36, he is a successful academic and is getting married to his long-time boyfriend. A secret he has been hiding for over 20 years threatens to ruin the life he has built for himself. For the first time he is sharing his story with his close friend - Synopsis
Watch the trailer:


The other nominees for European Animation Feature:
EVEN MICE BELONG IN HEAVEN / MYŠI PATŘÍ DO NEBE,  Czech Republic, France, Poland, Slovakia (86 min)
THE APE STAR / APSTJÄRNAN,  Sweden, Norway, Denmark (74 min)
WHERE IS ANNE FRANK,  Belgium, Luxembourg, Israel, The Netherlands, France (99 min)
WOLFWALKERS, Ireland, Luxembourg (103 min)
Watch Jonas Poher Rasmussen in his acceptance speech for the European University Film Award
A point to note: 'Flee was first developed during the training animation documentaries programme of Anidox: Lab (Viborg, Denmark); its team definitely has an eye for spotting high-quality projects.
More than 4,200 members of the European Film Academy – filmmakers from across Europe – voted for this year's European Film Awards. The 34th ceremony of the European Film Awards took place online 11 December 2021. 
SIGN UP: Want to read more free articles like this? Sign up for Our Newsletter