My Life as a Zucchini for a Foreign Language Oscar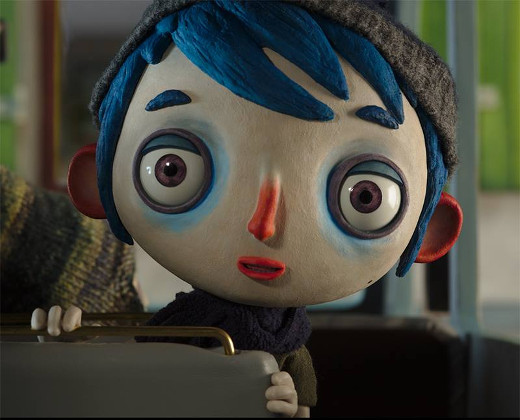 Fresh after its European Film Awards victory and Golden Globe nomination, the "little film that could" My Life as a Zucchini (Ma vie de courgette) is now a serious contender for the Foreign Language Film category as well. Kudos to the Swiss film officials who selected the film to run in this category in the first place.
 The 66-minute stop-motion film by Claude Barras (his debut feature) has now advanced to the next round of voting for the Academy Awards, along with other 8 live-action films -out of 85 submissions. And, of course, My Life as a Zucchini also competes in the Best Animation Feature category this year as well.
This decision is not unprecedented. Back in 2008, Ari Folman's Waltz with Bashir competed as a nominee in the Foreign Film Language category, representing Israel (but not in the animation category). The Swiss film has definitely doubled its hopes of securing a place in the final Academy Award nominees.
Still there is a way to go: the Foreign Film language category has the reputation of being the most unpredictable one in the Academy Awards; yet advancing to the next round of 9 selected films means that many people out there really like the film.
My Life as a Zucchini (Ma vie de courgette)is an adaptation of the novel by Gilles Paris Autobiographie d'une courgette, published by Plon. The stop-motion feature (a co-production of the Geneva-based Rita Productions, Blue Spirit productions, Gebeka Films and Helium Films) tells the story of Icarus, a child of 9 raised by his alcoholic mother, who nicknamed him 'my zucchini'.
 When his mother dies of an accidentally, he is placed in a children's home. It is there, surrounded by other children also traumatized by life, that a new adventure begins for him.
Here are the nine films that advance in the Foreign Language Film category (listed in alphabetical order):
Australia, "Tanna," Bentley Dean, Martin Butler, directors;
Canada, "It's Only the End of the World," Xavier Dolan, director;
Denmark, "Land of Mine," Martin Zandvliet, director;
Germany, "Toni Erdmann," Maren Ade, director;
Iran, "The Salesman," Asghar Farhadi, director;
Norway, "The King's Choice," Erik Poppe, director;
Russia, "Paradise," Andrei Konchalovsky, director;
Sweden, "A Man Called Ove," Hannes Holm, director;
Switzerland, "My Life as a Zucchini," Claude Barras, director.
The shortlist will be winnowed down to the category's five nominees by specially invited committees in New York, Los Angeles and London.  Nominations for the 89th Oscars® will be announced on Tuesday, January 24, 2017, whereas the 89th Oscars will be held on Sunday, February 26, 2017.
Read More About: