Bless You! Polish Film by Paulina Ziolkowska Wins at 2018 Berlinale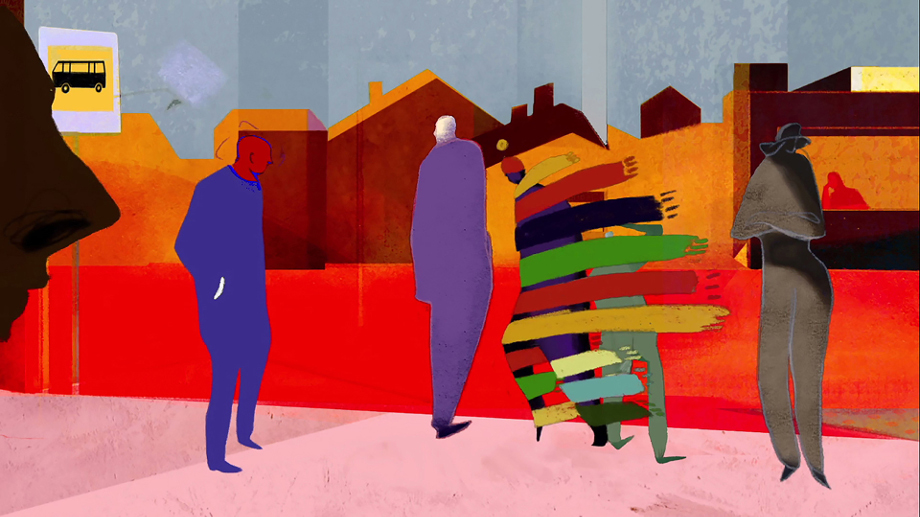 © Indeks Film Studio / Paulina Ziolkowska
Polish animation director  Paulina Ziolkowska scored a victory with her latest, 5-minute short, Bless You! (Na zdrowie!). The Youth Jury in the Competition Generation 14plus section of the 2018 Berlin Film Festival  (Jascha Katjana Richer, Lilly Rinklebe, Zoe Rentmeister, Rosa Nietzsche, Robert Schlücker, Joseph Askar Schönfelder, Jonathan Auer) gave the film (shown at world premiere) a Special Mention. 
Ziolkowska is also the director of the festival favorite animation short Oh! Mother  [watch an excerpt here] . Her new short  is described thus:
After her Warning: contagious! Germs fly around wildly in the hustle and bustle of urban life. You stand next to the wrong nose, and it happens in a flash. You can even get a dose during an innocent flirt with your potential sweetheart. And what happens if you keep on infecting yourself? - Film synopsis

The jury verdict: A very accomplished, poetic, lyrical and dense piece of art. Showing that bodies blend into the sea of humanity, individuality is not under our control – a sneeze can be a body snatcher.
Paulina Ziolkowska (b.1988, Wroclaw, Poland) started History of Art studies at Wroclaw Uniwersity. In 2008 she began Graphic Design at Academy of Art and Design in Wroclaw and in 2011animation studies at The Polish National Film School in Łódź. Bless You!  is co-financed by the Polish Film institute.
CREDITS:
Written and directed by: Paulina Ziolkowska
Producer: Agata Golanska
Produced by: The Polish National Film, Television and Theatre School
Editing: Piotr Baryla
Music: Max Litvinov
Sound Design: Michal Wilczewski
Executive Producer: Agata Golanska
SIGN UP: Want to read more free articles like this? Sign up for Our Newsletter
Read More About: