The Congress wins at the European Film Awards
 The European Film Academy announced its winner for Best Animated Feature. THE CONGRESS (Israel/Germany/Poland/Luxembourg/France/Belgium, 120 min) is Ari Folman's sophomore animated feature (after his Oscar-nominated Waltz with Bashir), and  is a hybrid of live-action and animation (animation director: Yoni Goodman).
Robin Wright is a struggling actress who agrees to try an experiment of creating a digital replica of herself, at the request of her agent (Harvey Keitel).
By accepting the award, Ari Folman stated "This film has been made in 6 different countries by 270 animators, so I want to talk to you about coproduction".
The Congress will be released in the US by Draftshouse Films.
Have a look at the two other nominees for the award:
JASMINE (France, 70 min) . Premiered at Annecy Festival (official competition), Jasmine by Alain Ughetto is a claymation story of love and revolution. France, at the end of the 70s, Alain is the author of several cartoon films. His romantic meeting with a young Iranian student, Jasmine, changes the course of his life. WRITTEN BY: Alain Ughetto & Jacques Reboud, with the collaboration of Chloé Inguenaud ANIMATION: Alain Ughetto.
PINOCCHIO  (Italy/Luxembourg/France/Belgium, 84 min). A re-working of the classic Collodi tale by the Italian Enzo d' Alò, also presented at Annecy 2013, with a soundtrack by the late Italian singer/composer Lucio Dalla.  WRITTEN BY: Enzo d' AIò & Umberto Marino ANIMATION: Marco Zanoni.
2,900 EFA Members elected the winner.  The 26th European Film Awards Ceremony took place in Berlin on Saturday, 7 December. The event was streamed on www.europeanfilmawards.eu.
The winner of the EFA award for Best Animated Feature in 2012 was the Czech film Alois Nebel (dir. Tomáš Luňák).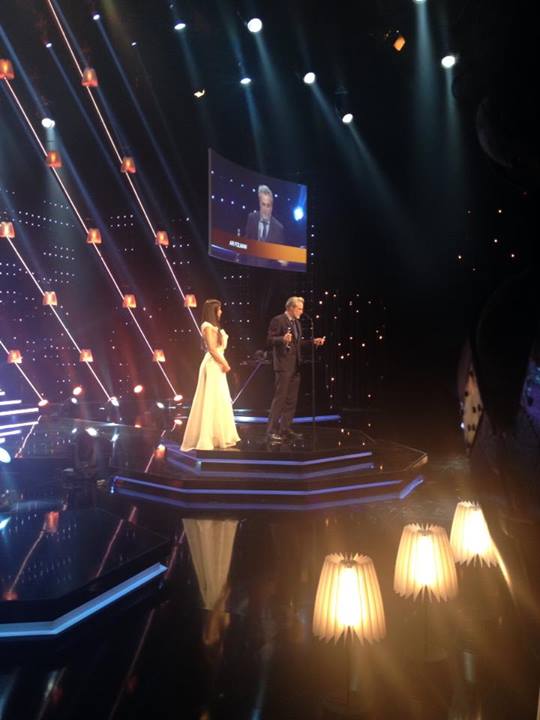 Read More About: