Who's Afraid of Animation Shorts (at the Oscars)?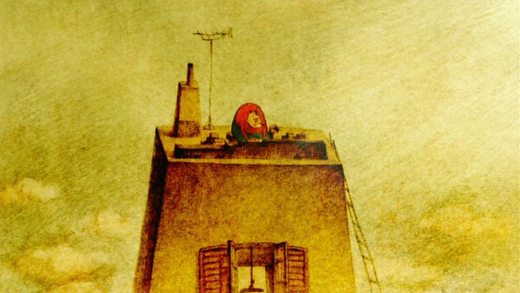 Animation shorts have their devotees, but not among US critics.
In an article ιn The Hollywood Reporter, Scott Feinberg proposes amends to the Oscar broadcast, in order to make it more entertaining -and admittedly, more lucrative to its producers. His second amendment can be put as simply as this:

Remove the shorts categories from the telecast When the vast majority of Academy members don't even care enough about these short films (which are honored in three categories: animated, documentary and live action) to watch the small handful that are mailed directly to their home post-nominations, how can you expect the general public, the vast majority of whom have not and never will see these shorts, to care?
Feinberg's rationale is simple: whenever you have a toothache, just chop off your head to get rid of that toothache.
Since short film directors won't really get any money or reputation from being televised at the Oscars and since "nobody can survive by making shorts", let's drop this from the Oscars broadcast.
It gets worse: The fact that this branch [Short Films and Feature Animation branch even exists — when shorts are such a small part of the industry and feature animation is such a huge part of it — is a bit insidious.
Feinber's proposal gets short of banning altogether short films Academy Awards from being given (if the relevant branch ceases to exist, who will give the awards?).
In the end, he proposes a compromise to broadcast those categories before the actual ceremony.
 Regarding animation, it's interesting to note that the first Award for Best Animated Short was given to (who else?) Walt Disney for Flowers and Trees back in 1932.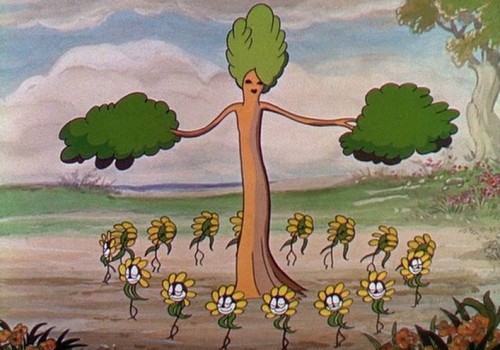 Flowers and Trees
Since then, animated features have taken the lead in US industry, but you can still find winners in the Best Animation Short category like Norman McLaren, Dušan Vukotić, John & Faith Hubley, Will Vinton, Bob Godfrey, Frédéric Back, Nick Park, Alison Snowden, Michael Dudok de Wit, Suzie Templeton, Kunio Katō.
Exotic names, aren't they? And they will be more exotic, if no-one talks about them and publicly acknowledges their efforts.
The thing is, the Academy Awards are set to celebrate and showcase (televise, make public, communicate) artistry, not industry. Otherwise, you don't need honours anyway; let the box-office or TV ratings do their own job. And "awards at private corners" are simply not awards, at least not of the same kind.
It's definitely true that US animation industry is geared toward features, not shorts. But what makes it the case that the category has to be an exact reflection of the US animation industry?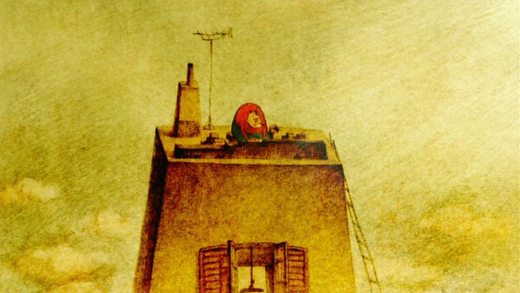 La maison en petits cubes, Kunio Katō
In this year's shortlist, we find two student shorts (Once upon a line, Happy End), a French awarded film at Annecy on mental illness (The Head Vanishes), another Canadian, multi-awarded film (Blind Vaysha), another French film about Indochina and women traumas (Sous tes doigts), and, of course, Pixar's and Disney's latest short offerings (Piper, Inner Workings).
It is a matter of discussion which of these films will get awarded, and whether more conservative aesthetically choices, or (to put it bluntly) US studio offerings will prevail (like the 2014 winner, Disney's Feast). But this discussion affects all, short and feature films, animation and live-action films alike.
European and independent short animation thrives, even if not under the L.A. sun; but this doesn't mean that awards should be made in a "professionals only" club seance.
Many independent animators increasingly feel that the category does not really represent the diversity European /independent animation has. What needs to be done is (yes, that's the word) more diversity in the category itself.
It might take time and appropriate measures; but till then, please honour these people who have invested their time, soul (and, most of the times, their own money), if you decide to include them in the category in the first place.
They don't spend valuable TV prime time during the Academy Awards ceremony; they hardly get the chance to say "thank you".
Vassilis Kroustallis
Read More About: