Wildebeest by Nicolas Keppens & Matthias Phlips at European Film Awards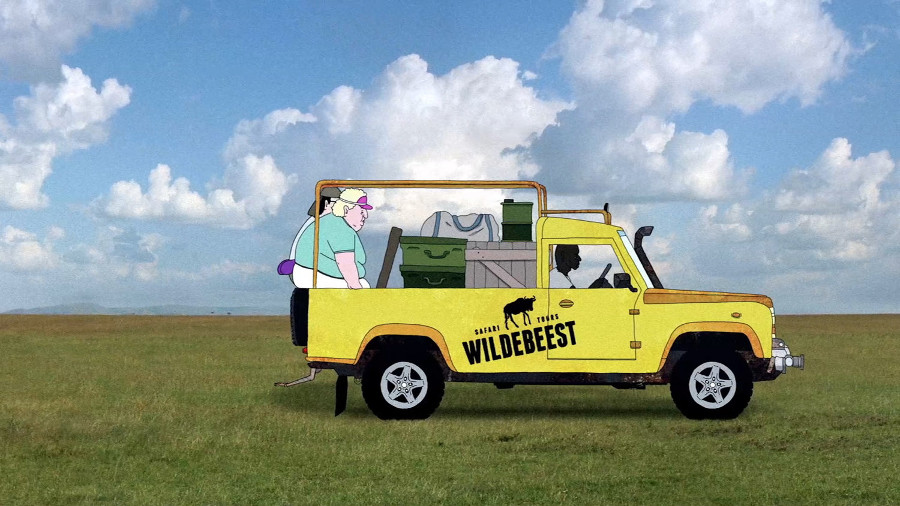 The single (!) animated short film among the 15 short film nominees,, the 2D animation short WILDEBEEST by Nicolas Keppens & Matthias Phlips is on the running for Best Short FIlm at the 31st European Film Awards (15 Dec 2018, Seville).
 Going on a safari is a dream for many. For middle-aged couple Linda and Troyer, it turns into a horribly real adventure when they get left behind in the wilderness.
Produced by Animal Tank (with the support of Flanders Audiovisual Fund and Tax Shelter of the Belgian Federal Government), the 20-minute Wildebeest was the proposal of  2018 Encounters Short Film Festival (Bristol). The Bristol festival is one of the film festivals which participate in the nomination process; it awarded the film the Animated Encounters Grand Prix, for it was written with a great of sense of humour, and it was evident that the directors had crafted the characters with respect and love.
The nominated films will soon be submitted to the more than 3,500 EFA Members to elect the winner.
The European Short Film 2018 will be presented at the 31st European Film Awards Ceremony on Saturday, 15 December, in Seville, Spain.
SIGN UP: Want to read more free articles like this? Sign up for Our Newsletter
Read More About: