News
Azerbaijan Animation Professionals Petition For Support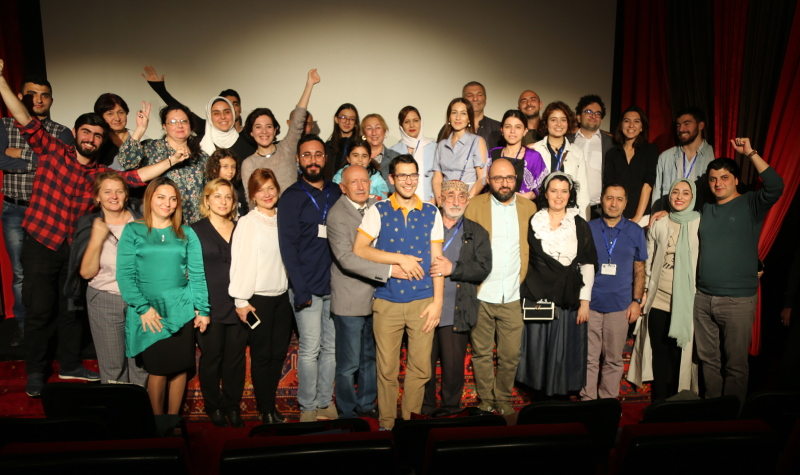 The Azerbaijan animation film festival Animafilm Baku has proven to be a hub for animation professionals in Azerbaijan, now moving into its third edition (check its call for entries). 

Yet, this grassroots cultural initiative does not seem to be adequately supported by Azerbaijani government officials. Worse, funding for animation production is still lurking behind, with only one animated film in production for 2019 (and two for 2020) by Azanfilm (affiliated to Azerbaijanfilm studio) - with minimal budget. Animation education in school and dedicated animation departments are still non-existent.
There were persistent (but so far unanswered) efforts to arrange a meeting with the Minister of Culture Abulfas Garayev. The subsequent Animafilm initiative was to send an open letter to president  Ilham Aliyev and launch a petition campaign; this would help at least both visibility for the cause and a proper response the festival and animation professionals in Azerbaijan still need.
Talking to Zippy Frames, Animafilm director Rashid Αghamaliyev details the situation. Around 6m manat (around 3,5 million dollars) is granted by the Azerbaijan government to the Ministry of Culture each year for the whole film industry.  "There is no official competition for animation. We don't know how much is spent on animation, but it is very little", Αghamaliyev explains. 
Animafilm festival also conducts workshops for children. Yet, there are no specific animation departments and studies at the existing Azerbaijan Universities.
This are the main request animation professionals ask for:
 We ask you to issue a decree about creating animation departments and faculties in the universities of Azerbaijan. We ask you to provide more finances for the production and popularization of animated films in Azerbaijan. We ask you to support ANIMAFILM Baku International Animation Festival, which has been organised for two years on the basis of civil initiative - Open Letter to the Azerbaijan President Ilham Aliyev (excerpt)
A meeting is hopefully to be scheduled with both Abulfas Garayev and the director of the Film Department, after the coronavirus crisis ends.
In the meantime:
SIGN UP: Want to read more free articles like this? Sign up for Our Newsletter