News
Bruno Collet directs His Indochina, festival premiere in Grenoble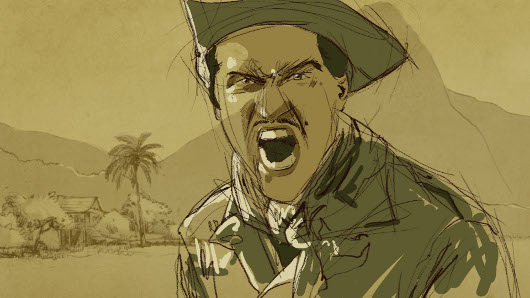 A birthday meal, an old man lost in his mind and a present will bring out a memory that the family would rather forget... From Jean-François Le Corre 's script inspired from memories of an old warrior of the Indochina war, Bruno Collet directed his new film.
 Bruno Collet won the Young Critics Award for his 2001 Le Dos au Mur. His Indochina is a 10-minute short film (it took 8 months to compete). After four shorts in stop-motion, Bruno Collet chose the rotoscoping technique where animators trace over pre-existing footage, frame by frame, a technique already familiar from his 1998 TV series "My best friend".
Léon Rousseau created the soundtrack of the short animation, and itt is produced by  Jean-François Le Corre and Mathieu Courtois for Vivement Lundi ! and Blink Productions.  The film had its world premiere at the 35th short film festival of Grenoble, 3-7 July 2012.
See more info here 
Read More About: