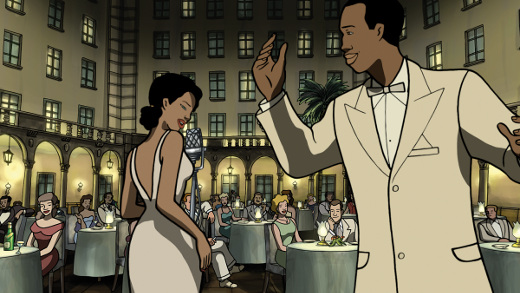 The animation festivals' darling, the musical story of Chico & Rita gets a  US release. At the same time, itenters the race for the best animated feature at the 2012 Oscars.
 The mesmerizing story of a young singer and her lover pianist in pre-Castro Havana, directed by Fernando Trueba (Belle Epoque) and Javier Mariscal may seem like an outfit from A Star is Born, yet has tremendous affective power. (Read the film review here)
 Now the independent distributor GKIDS acquired the rights and, under the name Luna Films, will release Chico & Rita in the US early 2012.  Furthermore, it will organize a Los Angeles qualifying run in December 2011,  for the film to be eligible to compete in the Best Animated Feature category at the 2012 Oscars.
This year's Animated Feature Film category suddenly sounds very interesting.