News
Daniel Sousa makes Feral, and competes at Annecy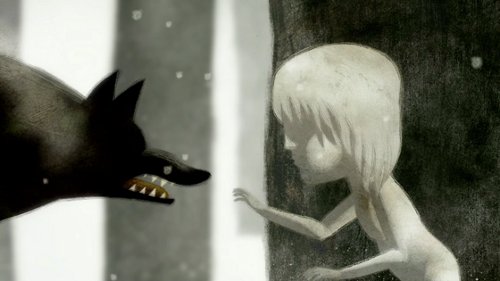 In Feral, a wild boy is found in the woods by a solitary hunter and brought back to civilization. Alienated by a strange new environment, the boy tries to adapt by using the same strategies that kept him safe in the forest.
 The beauty of this trailer seems so fragile, as the loneliness of its main, repressed character.  The seesaw between civilisation and (human) nature is not alien to David Sousa. In his Minotaur (1999) he presents an ancient Greek myth, where the beast Minotaur has to compete with the rational human mortals -and dies.
Daniel Sousa is also an active academic, teaching at various colleges in the US. Since 2001, he has been teaching at the Rhode Island School of Design. Feral has now been selected to compete at the prestigious Annecy Film Festival (official competition: shorts).
Visit Sousa's own page, danielsousa.com
Read More About: