News
Italy's Good Films to Distribute The Prophet
The animated version of The Prophet by the Lebanese writer Kahlil Gibran was screened as a work-in-progress at the 2014 Cannes Film Festival.
The inspiring books of poetry essays, The Prophet, has become one of the standards of literature. Since its original publication in 1923, it has reportedly sold more than 100 million copies, and has never been out of print.
Variety reports that Italian distribution company Good Films will distribute the film to the Italian theaters. Release date to be announced. The new animated feature is written and co-directed by Roger Allers (co-director in The Lion King, and writer for Aladdin, Beauty and the Beast).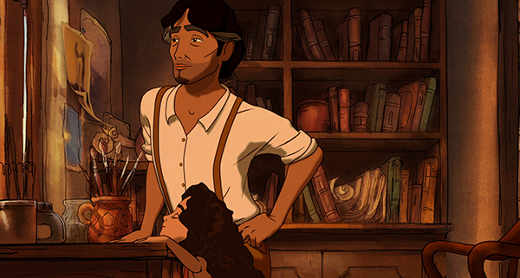 Allers is directing the narrative story, while individual chapters based on Gibran's poems are being helmed by an A-list of  animation directors from around the world.
The Oscar-nominated, Irish director Tomm Moore along with Ross Stewart (art direction) of Cartoon Saloon direct the chapter  "On Love", and (hold your breath) the creative animated talents of Joan Gratz (Mona Lisa Descending A Staircase), Bill Plympton (Guard Dog And Your Face), Nina Paley (Sita Sings The Blues), Joann Sfar (The Rabbi's Cat), Paul and Gaetan Brizzi (Fantasia 2000), Michal Socha (Chick) and Mohammed Harib (Freej) animate the other chapters.
Composer Gabriel Yared writes the score, which includes cello solos by Yo-Yo Ma and original songs by Damien Rice, Lisa Hannigan, and Glen Hansard. Voice cast includes Liam Neeson, Salma Hayek, John Krasinski, Frank Langella, Alfred Molina and Quvenzhané Wallis.
Apart from Salma Hayek (of Lebanese origin), Clark Peterson, and Ron Senkowski co-produce the film. Participant Media and Doha Film Institute are financing and are exec producers, while Wild Bunch handles international sales.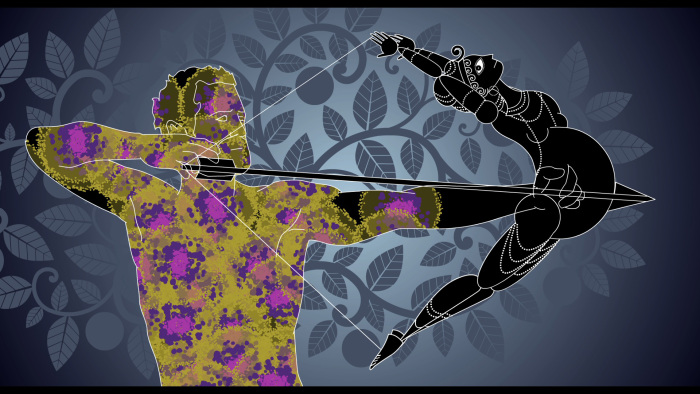 When the film was still at the pre-production stage, Hayek stated: "The Prophet has been an incredible source of wisdom and inspiration for millions of people all over the world. Being of Lebanese descent, I'm particularly proud to be part of a project that will present this masterpiece to new generations, in a way never seen before".
 The Prophet screened on 17th May 2014 (19:00, Salle du Soixantième) at Cannes, with Salma Hayek, Tomm Moore and Bill Plympton attending the screening, as "a tribute to animated film". Film clips were previewed at the Arab American Institute's Gibran Gala in April 2014. 
There is much reason for prophetic excitement, considering the varying talents of all those involved.
Read More About: