News
No PREXIT: Priit Pärn Stays at The Estonian Academy of Arts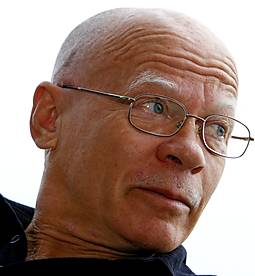 After the international furore that his dismissal caused (even though the Estonian Academy of Arts insisted it was not a dismissal), it seems that there is a happy ending - so no PRexit - for the acclaimed Estonian animation director.
According to Artun.ee, the Estonian Academy of Arts and current Professor of Animation Priit Pärn agreed upon the future teaching responsibilities at the Animation Department for the next three years.
Priit Pärn will continue as part-time Visiting Professor and Head of Master curriculum (instead of the former Emeritus Professor EKA proposal). Olga Pärn, whose contract also ended, will now become Visiting Associate Professor and Head of Bachelor programme from the new academic year, 2016-17.
The new Head of Animation Department will be Helen Unt (Out of internal worlds is her new film), also carrying the duties of Visiting Lecturer.
Ülo Pikkov (Body Memory) had already resigned from EKA, so it seems that the EKA graduate Helen Unt was a suitable choice.
Here's the whole background story
Now, we're curious of what the next Pritt Pärn film will be like.
Read More About: