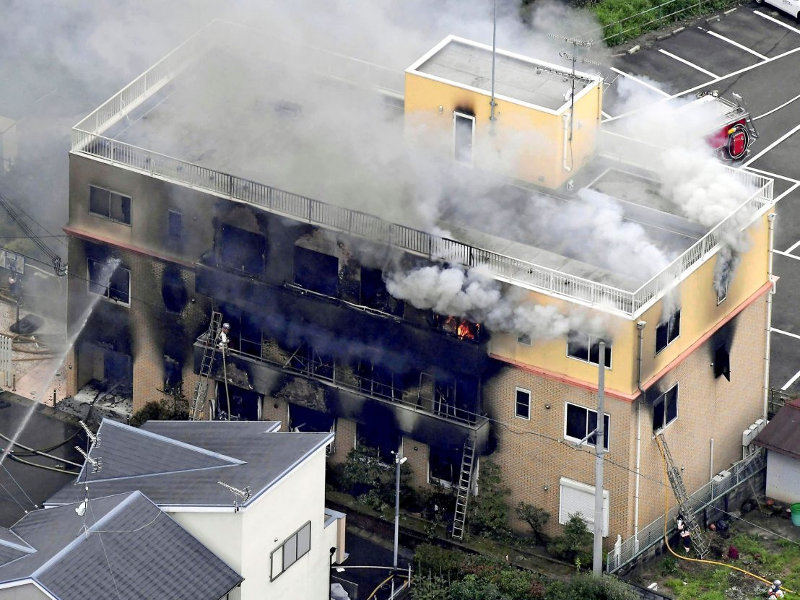 Number of Victims Rises in Kyoto Animation Studio Attack
Details

ZF Team
At least 33 are now reported dead at the Kyoto Animation Studio arson.
The unprecedented disaster and crime in the  A Silent Voice Kyoto Animation Studio started when an unidentified man broke into the studio, and sprayed a flammable liquid before shouting 'drop dead'
Deadline reports that while the suspect has been apprehended and hospitalized, no motive has been provided so far for the crime. Japan newspaper Mainichi reports that 33 people are dead, with dozens injured.
About 70 people seemed to have been working in the second floor of the building at the time of the incident (10: 35am) according to Japan Times. 30 engines were mobilized to put out the fire.
Kyoto Animation Studio was founded in 1981, and its recent successes include the feature film A Silent Voice (2016, Naoko Yamada) and the manga TV adaptation Miss Kobayashi's Dragon Maid by Yasuhiro Takemoto .
The trending hashtag in twitter is now  #PrayforKyοani. A crowdfunding campaign Help Kyoani Heal, organized by Texas company Sentai FIlmworks is also in development, with more than 500,000 USD already collected.