Pitching
13+10 Animation Projects for Visegrad Animation Forum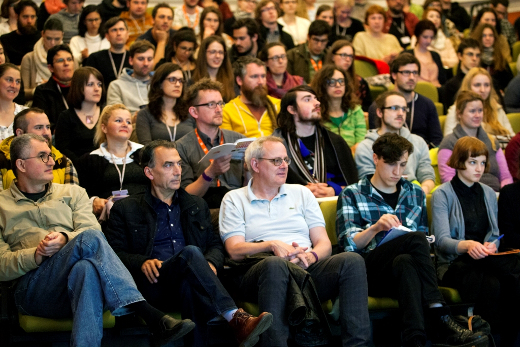 The fifth edition of the VAF Trebon, a key industry meeting for animation professionals mainly from CEE region, takes place in Trebon, Czech Republic, May 2-4, 2017.
Even if the pitching competition is open to all European animated projects in development, this edition is specific for high number of submitted works from the Central and Eastern Europe (Croatia, Czech Republic, Hungary, Macedonia, Poland, Serbia, Slovakia and Slovenia).
The projects selected for the category SHORT FILM:
1. Death of Mother Jugovic (dir: Jugovic Mihajlo Dragas, Serbia)
2. Flatastic (dir: Alice Saey, Lea Perret, France)
3. Goldhorn (dir: Lea Vučko, Slovenia)
4. Hurikan (dir: Jan Saska, Vojtěch Kiss, Czech Republic)
5. Malva and Leshy (dir: Marcin Karolewski, Poland)
6. Salvation Has No Name (dir: Joseph Wallace, Great Britain)
7. Silent Films (dir: Krste Gospodinovski, Macedonia)
8. Supper (dir: Daniel Barany, Hungary)
9. Symbiosis (dir: Nadja Andrasev, Hungary)
10. The Angst & The Bliss (dir: Niccolo Manzolini, Lucia Malerba, Italy)
11. The Kite (dir: Martin Smatana, Slovakia)
12. Waterloo & Trafalgar (dir: Matthew Torode, ZA, France)
13. Wild Beasts (dir: Marta Prokopova, Michal Blaško, Slovakia)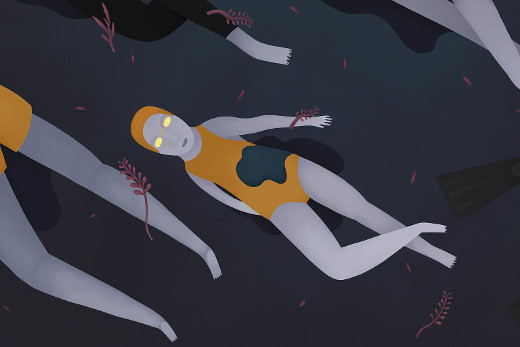 Wild Beasts, Marta Prokopova, Michal Blaško

The projects selected for TV SERIES & SPECIALS:

1. Castaways (dir: Péter Szeiler, Hungary)
2. Dinosaurs in the Sky (dir: Amanda Richardson, Great Britain)
3. Door to Othertown (dir: Bálint Gelley, Hungary)
4. Forest Disputes (dir: Artur Wyrzikowski, Poland)
5. Mimi & Lisa (Christmas TV special, dir: Ivana Šebestová, Katarína Kerekesová, Slovakia)
6. Mr.Passenger (dir: Jose Cavalheiro, Portugal)
7. Mum Is Pouring Rain (TV special, dir: Hugo De Faucompret, France)
8. The Elements (dir: Zora Cejnková, Czech Republic)
9. Vacuum (dir: Lukša Benić, Silva Ćapin, Denis Golenja, Croatia)
10. Why Paintings Don't Need Titles (dir: Maria Procházková, Czech Republic)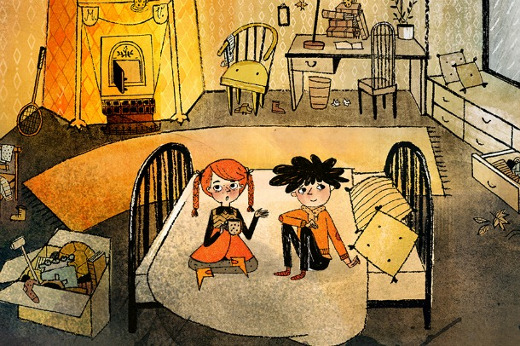 Door to other town, Bálint Gelley

The winning project in both categories will receive 2,000 EUR for further development.
 In order to prepare a public pitching session, several preparation workshops for the authors and producers are planned. These modules focus on the three key elements of every project: good story assets, consultation of a realistic development plan and structuring a good pitch.

Tutors for the category Short films are Agnieszka Kruk (StoryLab.pro, scriptewriter), Phil Parker (BCre8ive Ltd, co-founder), Olivier Catherin (Pictanovo, producer), Philip LaZebnik (screenwriter for Disney and DreamWorks) and Thom Palmen (festival director, producer, distributor).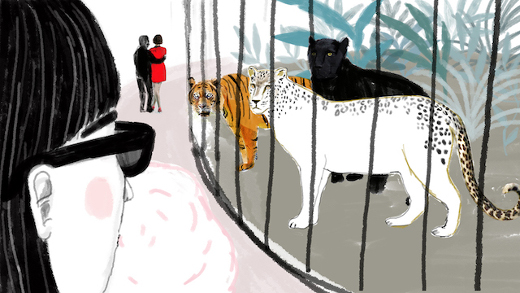 Symbiosis, Nadja Andrasev
The winner of the category Series / TV Special will have direct access to Cartoon Forum 2017 without the need to undergo competitive pre-selection. Tutors are:  Joan Lofts (pitching clinics in Asia for the Asian Animation Summit) and Agnes Bizzaro (content coordinator for Cartoon Springboard).

At VAF this year, the director of Maia Workshops, Graziella Bildesheim will be closely following both categories in order to select the best pitch - who will receive Maia Award, consisting of a scholarship and an automatic selection to take part in next year's Maia Workshops.
One of the primary objectives of VAF is the regeneration of the Central and East European (CEE) animation industry. Therefore cross-border network of producers is a vital tool. With this in mind, VAF launches a VAF Minority Co-Production Pool where invited producers interested in cooperation and in striking minority co-production deals in our region will present themselves, their companies and their slate of projects to fellow professionals. A closer look will be also given at one or two highlight projects per country.
The VAF Trebon will also offer a number of inspiring workshops and lectures opened to the general public. The participants will discover space for co-production opportunities between Korea and the EU, learn how to cooperate with a sales-agent and a distributor or will find out how to finance a short film from local funds. Hands on case studies will feature Zsuzsanna Kreif, director of the successful TV series Candide or the animated studio Cinemon Entertainment.
The fifth edition of the VAF Trebon takes place in Trebon, Czech Republic, May 2-4, 2017, in cooperation with Anifilm (International Festival of Animated Films, Trebon, CZ), and organized by ASAF (Association of Czech Animation) in collaboration with SPPA (Polish Animation Producers Association), APAF (Association of Animated Film Producers Slovakia), :D´SAF! (Slovenian Animated Film Association) and MOME (Moholy-Nagy University of Art and Design, Budapest).
It cooperates with the Cartoon Forum, MAIA Workshops and is organized with the support of Creative Europe – MEDIA Programme of the European Union.
Read More About: